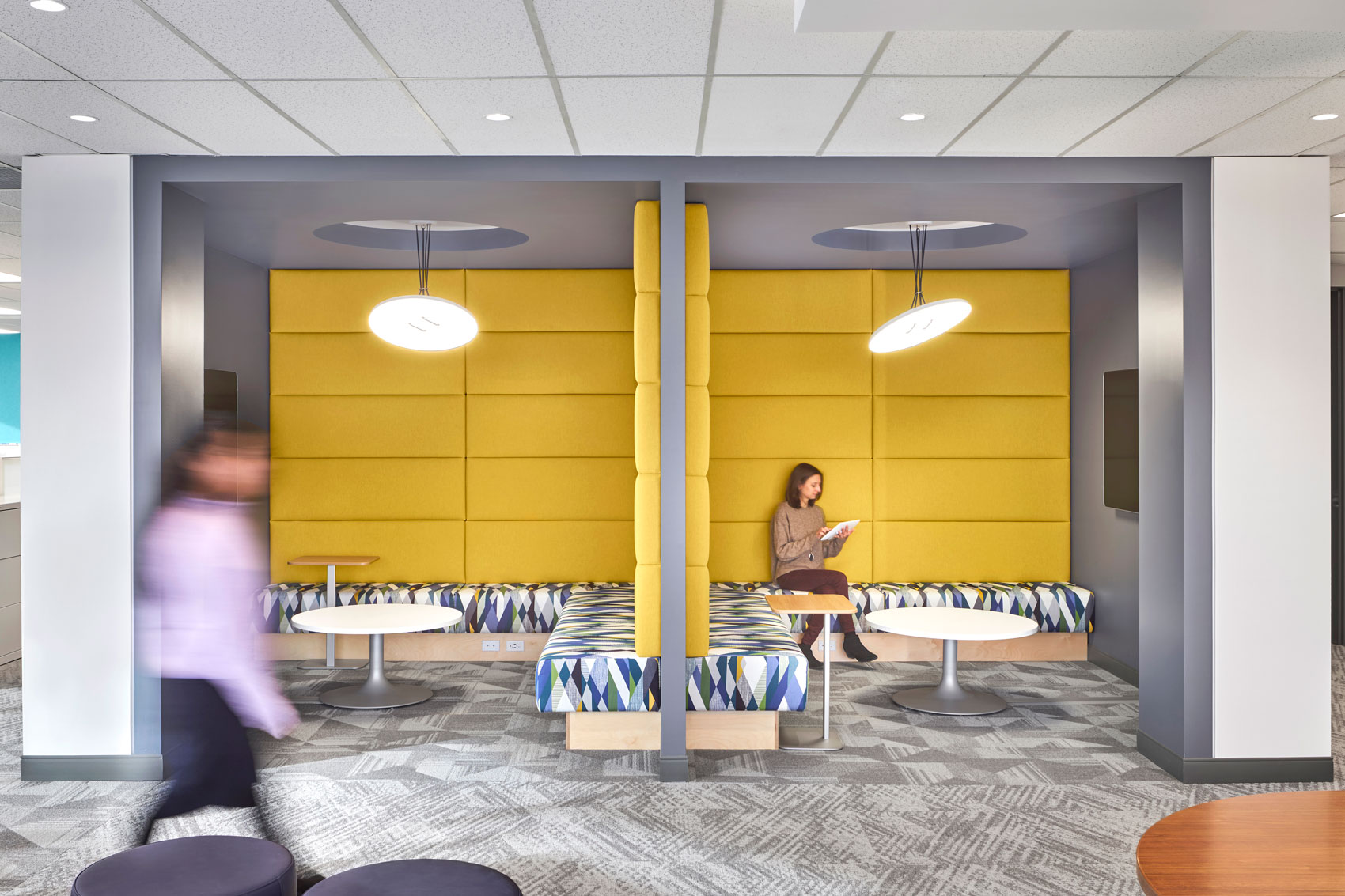 This government office stands out, instead of blending in
Gone are the days of formulaic government offices, with uninspired gray surroundings for employees, and thank goodness for that!
Using an activity-based design methodology, the LWG design team developed four floors of light-filled space designed within the auspices of the Government of Canada Workplace Guidelines. Using affordable materials in innovative ways allowed us to deliver an economical space that is not short on design details.
Baltic birch plywood figures prominently throughout the space, along with key pops of colour. This space provides a menu of options to support the work that takes place throughout a typical day, including areas for heads-down tasks to spaces for active, boisterous collaboration.
The LWG Design Team for this project included Marc Letellier, ARIDO; Rachel Burdick, ARIDO and Ashley Lepine, Intern, ARIDO.
Related
ARIDO Award Winner: Smart City Sandbox

The Sandbox was a result of firm-wide technology pivot that focused on developing new technology platforms to embrace the creation of the Smart City of the Future. This transformation required a rethi ...

ARIDO Award Winner: Red Bull Canada

Creating a space that uniquely brings to life what a brand represents – energy, pushing boundaries, and going beyond the ordinary – without explicit over-branding was our latest challenge with ...