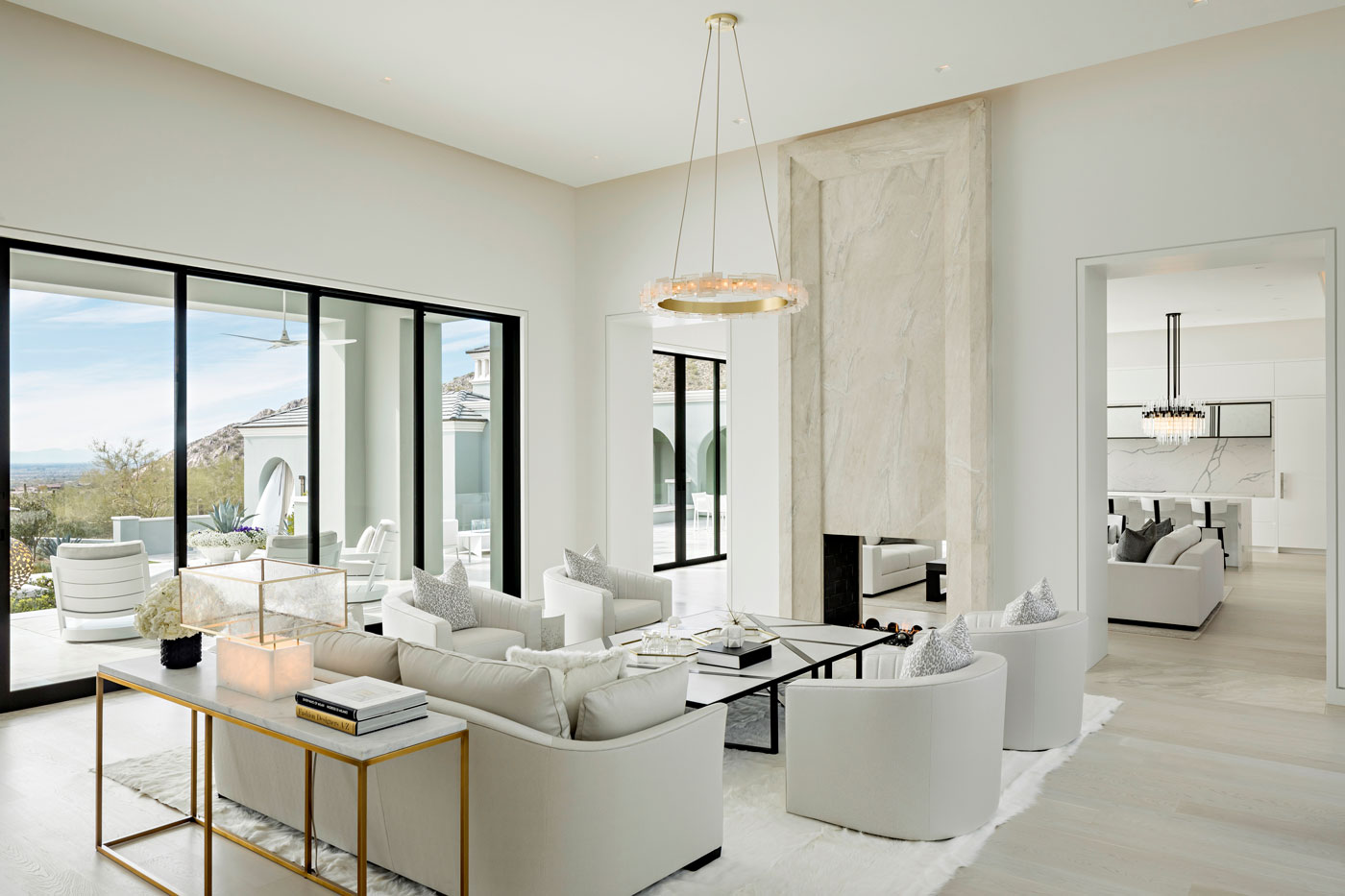 A desert oasis in Scottsdale
This private residence is situated on prime five-acre property in one of Scottsdale's premier desert estate communities. Surrounded by mountains to the north, east and west, and vast views of central Scottsdale and Phoenix to the south, the original home was one of the earliest built in this heavily architecturally-controlled community.
Interior Designer: Wayne Swadron, ARIDO
Design Firm: Wayne Swadron Interiors Limited
Project Photographer: Roehner + Ryan
The home's architectural styling was 'Tuscan' in character, although the interior finishes had been updated just prior to the client's acquiring the property. The design team reconfigured and re-modelled the existing structure and landscape into a contemporary desert oasis while respecting strict local architectural regulations.
With grand design gestures commensurate in scale to the sprawling (largely one storey) structure, the encouragement of the clients, and the monumental contributions of a fabulous local team, the designers achieved all their goals of creating a home replete with contemporary luxury, incorporating design features that promote indoor/outdoor living, while simultaneously respecting the realities of the extreme desert environment.
Related