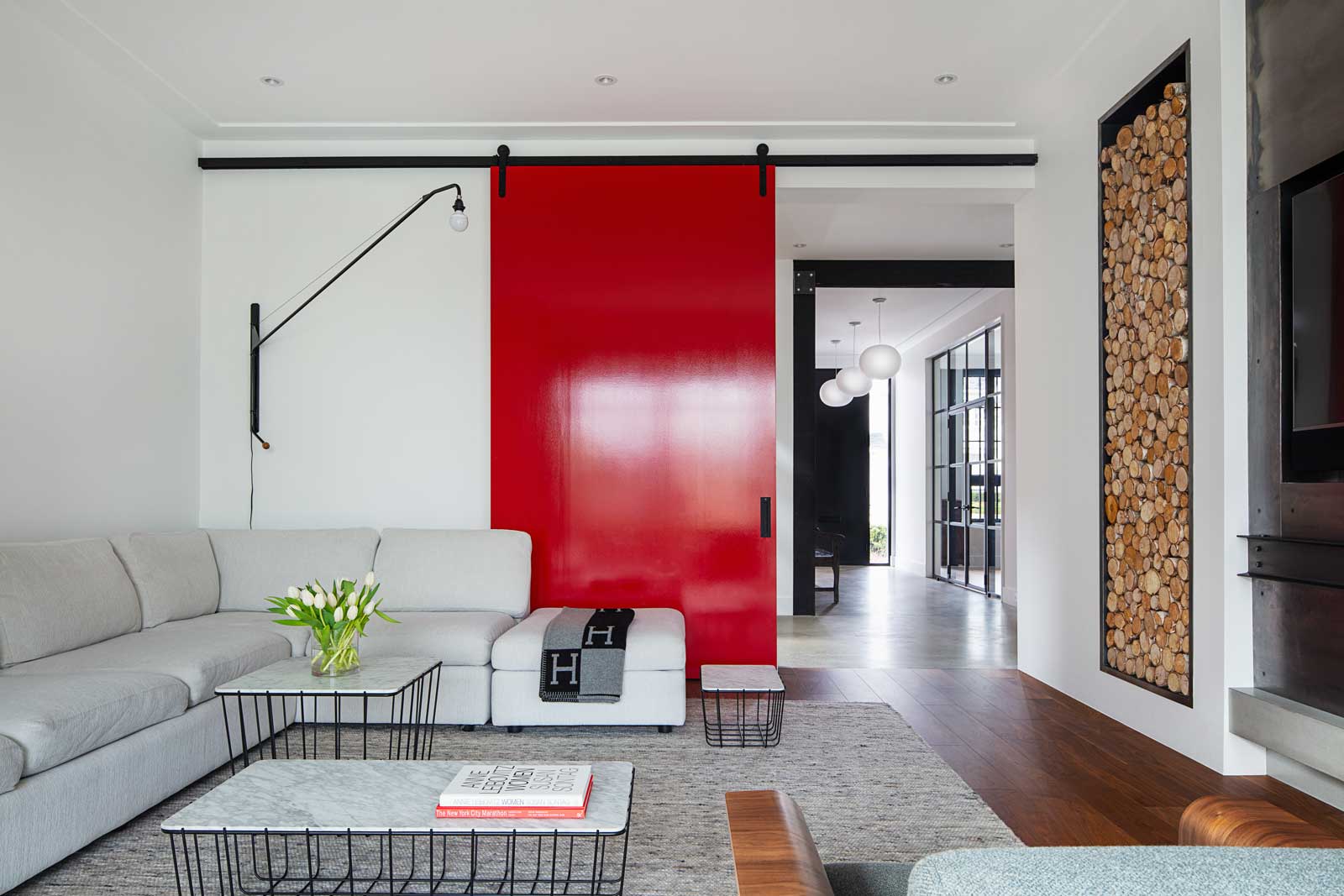 This gorgeous house has so many dream home features
When the client approached us for the interior design of their new-build residential project they had one clear request: an industrial style family home inspired by New York lofts and warehouses.
Interior Designer: Connie Braemer, ARIDO
Design Firm: Connie Braemer Design Ltd
Photographer: Erik Rotter
The goal was to design a home with the space and durability to withstand the client's three growing boys, with a contemporary and refined version of the client's industrial aesthetic. As an avid cook, they also requested a professional grade kitchen integrated in the house, around which various family activities could take place.
The finished space includes a basement with hockey room and wine cellar, a large open concept main floor, second floor with a master bedroom retreat, and a third floor office. An exterior pool cabana was also designed using reclaimed shipping containers.
One of the main challenges was selecting finishes that would handle the rough and tumble of growing boys, while suiting the aesthetic vision of the project. To provide durability without sacrificing the aesthetic goals, materials such as concrete, walnut, steel, reclaimed wood, soapstone, and classic subway tiles feature predominantly throughout the home. The blend of textures and unique qualities of each material lend to the warehouse inspiration, however their refined application results in an elevated, contemporary design.
The kitchen was placed centrally, and was divided into zones for different preparation needs, storage, and socializing. Counter seating in the kitchen bridges the prep area with the dining area, which is adjacent to the kid's work space. A towering three-sided fireplace clad in hot rolled steel connects the kitchen to the family room, decorated with family pictures and cookbooks on one side, and the TV and birch logs on the other.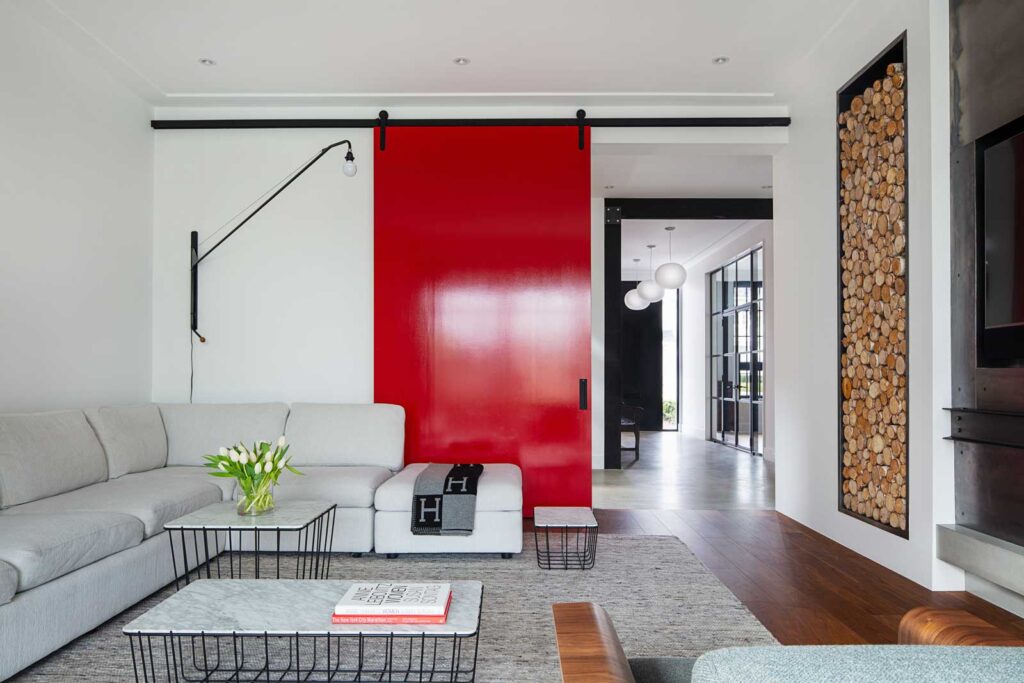 The client sought to personalize the home with intimate design details, such as the red brick wall at the entrance, a nod to southern Ontario's architectural history, custom schoolhouse doors, a blackened wood ceiling, and a giant red barn door. In a poured concrete floor five pebbles were specially placed representing each member of the family.
While the house was designed primarily with family in mind, areas such as the master ensuite and third floor loft are small retreats for the parents. The overall industrial style is present in these more elegant spaces through black steel framing and hardware.
Related
Luxury with a view

Sometimes the shape of a room dictates the furniture and millwork layout. In the case of our Esplanade project, the open living, kitchen, and dining room had an unbelievable view of Toronto with the w ...

ARIDO Award: Elevator Cabs

The challenge of this elevator cab redesign was to create a mobile portal between a well-aged ground floor lobby that would seamlessly integrate with each of the floors above. Category: DISTINCT Inter ...