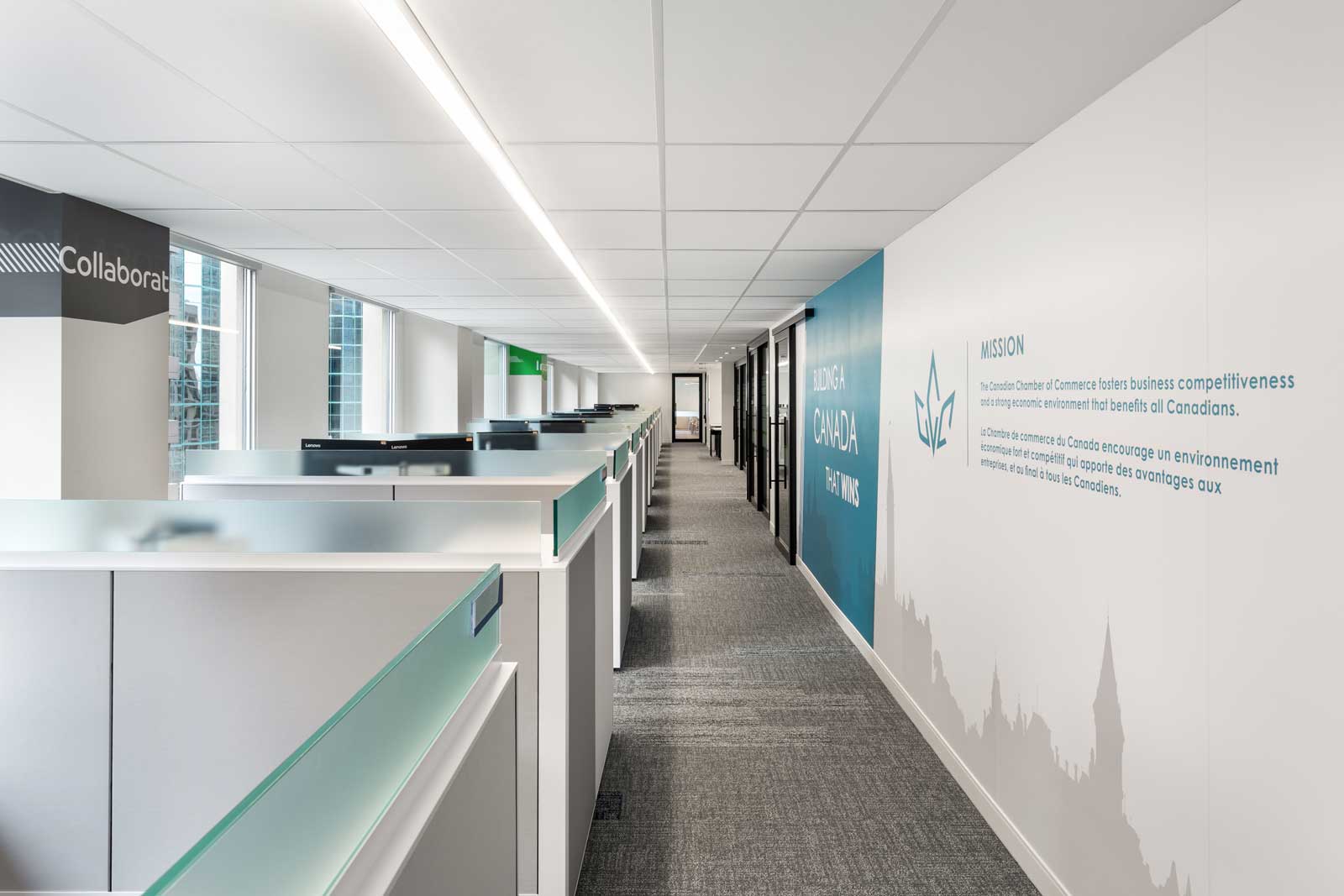 Opening up room for collaboration
The Canadian Chamber of Commerce approached LWG Principal Marc Letellier with a challenge. In redesigning their office space, they wanted him to create a space that would remove the silos within their organization and create a variety of settings to encourage interaction and collaboration. The former space was intensely enclosed, with a high degree of private offices.
Interior Designer: Marc Letellier, ARIDO
Design Firm: LWG Architectural Interiors
Photographer: Kevin Bélanger
Rebalancing the distribution of space was a key to the success for this client. Space has been opened up to create an interactive work environment, both in the open office area (unified by a single linear LED light fixture) to a large reception zone and adjacent lounge used for hospitality functions. These are balanced with updated meeting rooms and privacy rooms.
LWG Interior Designer Gabrielle Leamaire, ARIDO was a key design team member for this project, developing conceptual elements, working drawings and assisting throughout the construction period.
Related
ARIDO Award Winner: Smart City Sandbox

The Sandbox was a result of firm-wide technology pivot that focused on developing new technology platforms to embrace the creation of the Smart City of the Future. This transformation required a rethi ...

ARIDO Award Winner: Red Bull Canada

Creating a space that uniquely brings to life what a brand represents – energy, pushing boundaries, and going beyond the ordinary – without explicit over-branding was our latest challenge with ...