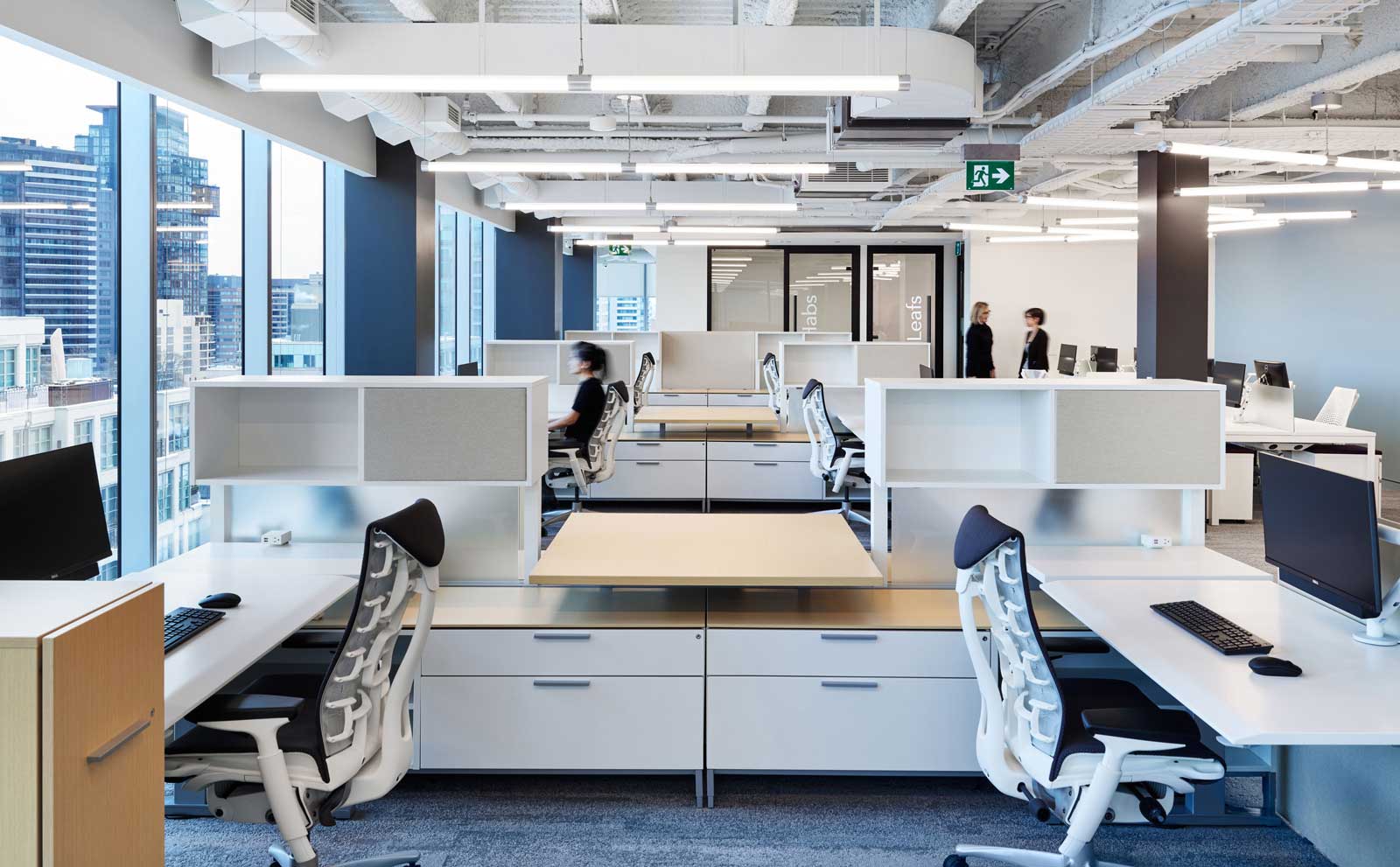 Stone, water, and sky bring calm to a bustling Yorkville office
Interior Designer: Theo West-Parks, ARIDO
Design Team: Shannon Todd
Design Firm: Westparks + Associates
Photographer: Steve Tsai
The design team was faced with re-visioning a well-established international executive search firm. The client wanted to downsize and rebrand in their newly purchased space, with a raw, collaborative aesthetic, and provide a calm ambience to a business working in a frenetic field. With a desire to move beyond the traditional private office environment, planning came down to millimetres to accommodate the twenty-eight staff and partner functional requirements.
The design intent was to provide a flexible, and user friendly environment to address the brand and future business trends, with materials chosen in a simple palette of natural colours to bring stone, water and sky into the enclosed space.
The reception desk and elevator walls are panelled in natural ash ribbing, with drywall ceilings and polished concrete floors for light and material simplicity. Enclosed interview rooms are defined with movable frosted glass walls, carpet tile, and flannel acoustic panels. The frosted glass wall system gives long term flexibility to the space and allows the ambient light to spill into the small interview enclosures.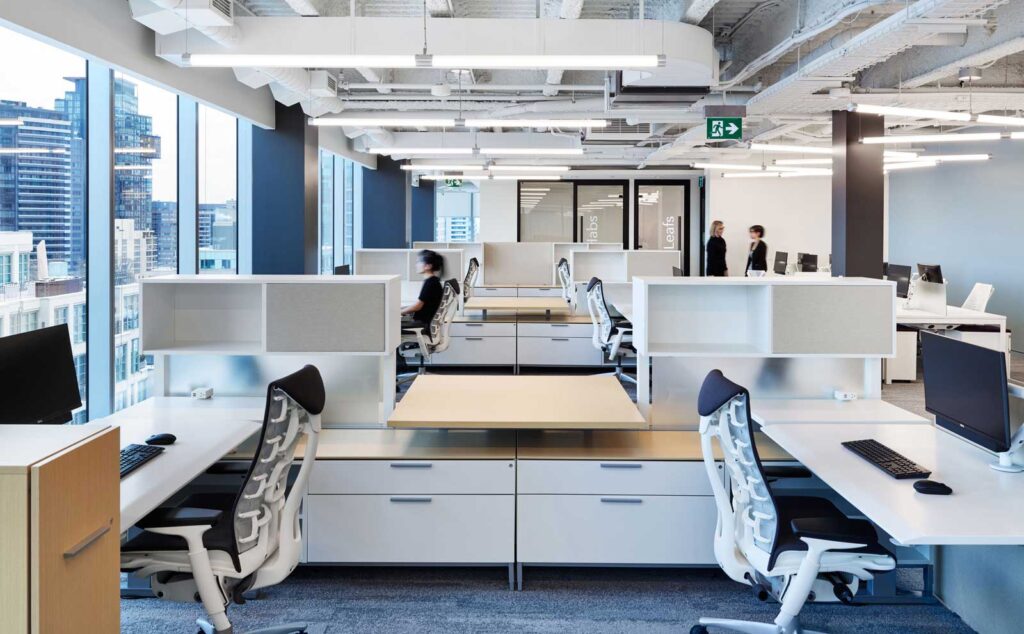 The ceiling was left open in the staff areas to let natural light flood the space and maintain and a feeling of openness in a tight collaborative layout. Simple, sculptural and playful lighting was chosen, visually integrating with the exposed beams and fireproofed deck. Installed carpet tile within the general office areas blend with the concrete and create a sense of warmth.
Ergonomic office furniture was chosen to fit multiple users and lessen the impact of the visual occupancy footprint. The coffee bar, kitchen and lounge spaces were designed to provide a respite from office areas, and connectivity for ongoing informal meetings and town hall gatherings. All lighting was a dimmable LED and material choices were selected for environmental and energy efficiencies.
Related
ARIDO Award: The Hive

The first of its kind in Canada, this 3D printed masonry wall is the result of a collaboration between design professionals, students, and faculty at an Ontario university. Category: CRAFT Interior De ...

ARIDO Award: Spadina Workplace

Designing for human behavior and fostering innovation were the two key strategies for this workplace redesign. The design team aimed to inspire a return to the office not from necessity, but a genuine ...