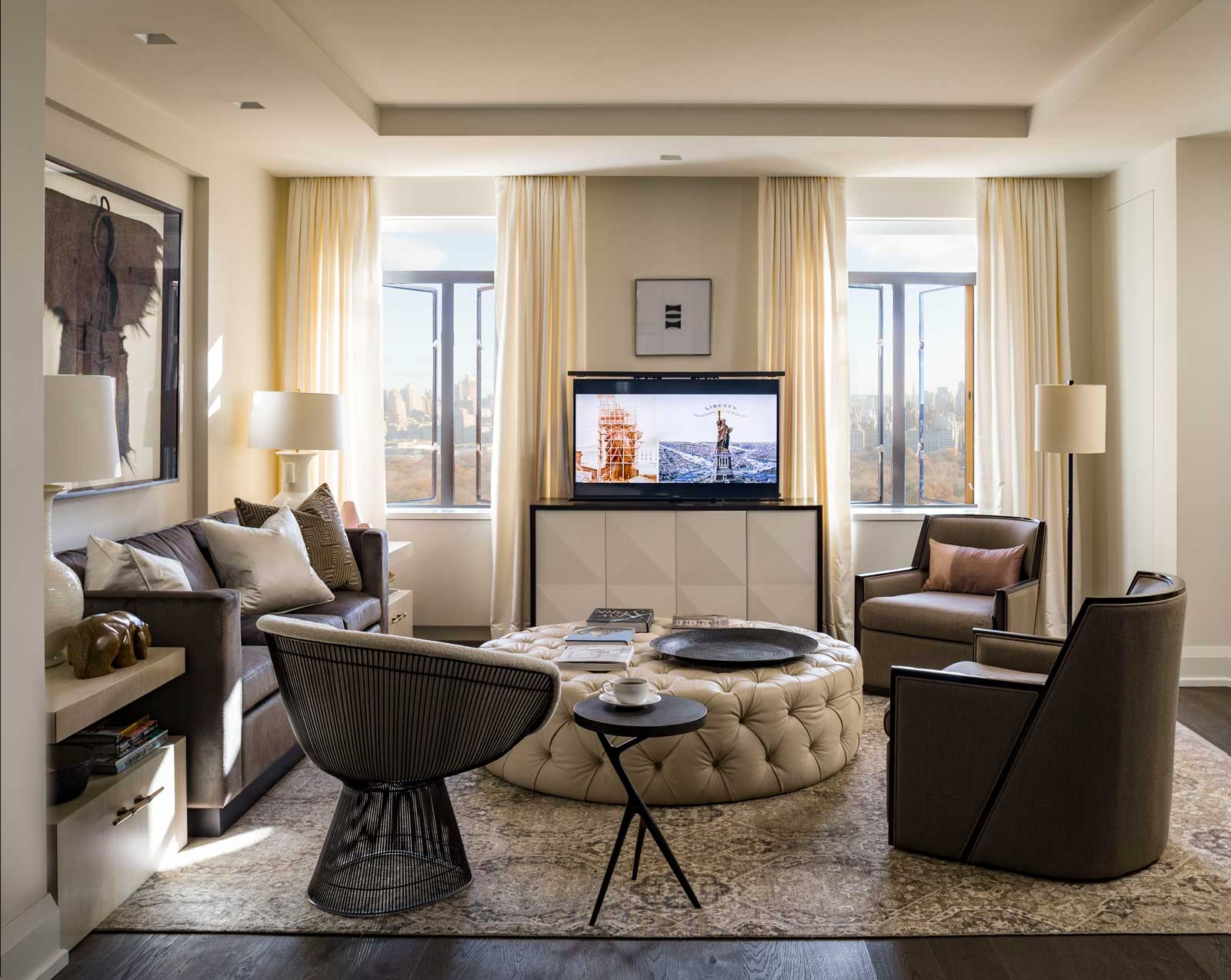 This stunning apartment is a lesson in design from a distance
Situated in the Majestic, a historic apartment building on the Upper West Side of New York City, this renovation was to be a total "interior transplant" with all physical vestiges of the old design removed and re-imagined, including the existing windows and mechanical systems. The challenge? The renovation of these suites can be compared to arthroscopic surgery in that all of the alterations, relocations and connections must take place within the space itself, unseen by neighbours below who's finished ceilings must not be disturbed, or above who's plumbing and mechanical systems traverse through the suite.
Interior Designer: David Hooper, ARIDO
Design Firm: Powell & Bonell
Photographer: John Bessler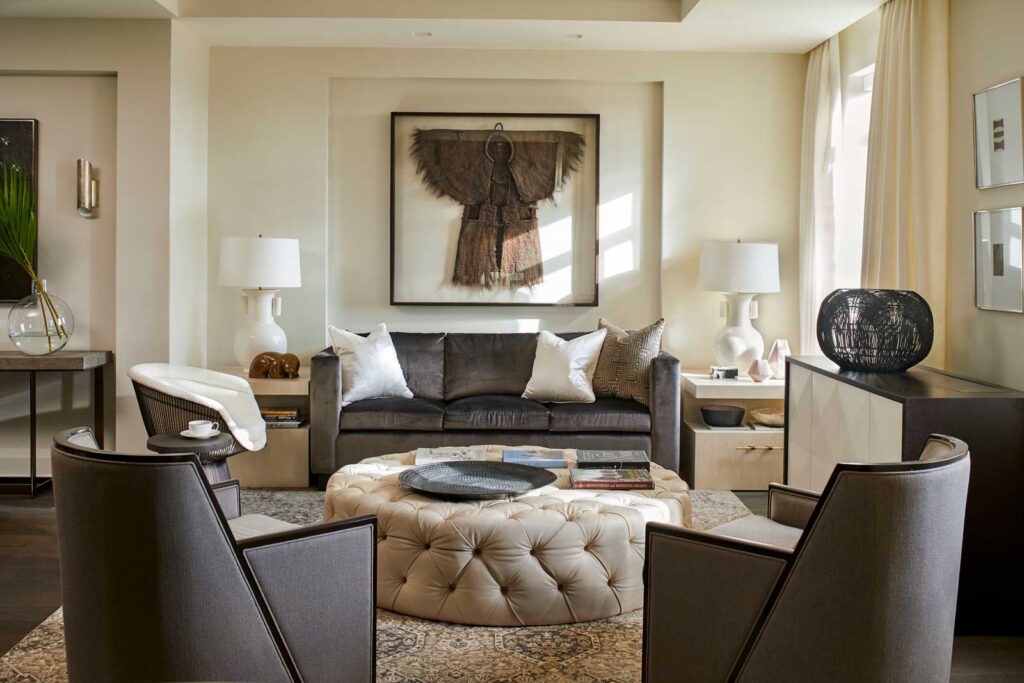 Working with a local architect and contractor the spaces and mechanical systems were photo documented, notated, and confirmed before the renovation process took place. Using this method, solutions to complicated routing and concealment were devised by the team. Wall hung toilets allowed for toilet rough-ins to be managed within walls rather than penetration of the slab.
Plumbing and mechanical was concealed within bulkheads, decorative wall articulations, and millwork to visually justify what could not be moved. New lighting technology allowed for smaller tolerances for electrical, which subsequently allowed the ceiling height to be increased. Every millimeter of space was maximized on this project.
In the design brief, the client required two complete bathrooms where only one had existed before. Another imperative was to capitalize on the windows, the light, and the views, where previously small cut-up spaces compromised both. Reorienting these spaces, and opening up the galley kitchen via an interior window provided room for a guest and private bathroom, an enlarged kitchen, and an adjacent dry bar. The interior window can be open or concealed via mirrored folding screens which reflect the views when a more formal dining setting is desired.
Furnishings are oriented toward the windows and a muted natural palette blends harmoniously with the cityscape beyond. A television is concealed in a custom cabinet to not distract from the expansive vistas beyond the confines of the suite.
The open layout with a minimum of contrasting finishes allows the owner and their guests to feel the luxury of space and invites them to enjoy a natural flow from one area to another from the moment one enters the suite. The final effect is a homage to the beauty and excitement of the New York skyline superimposed against a foreground of calm and warmth. Perfect for glamorous evenings and a refuge from the frenetic city beyond.
Related
ARIDO Award: Cavana Ridge Spa

Cavana Ridge Spa is a lofty hospitality project that presents a beautiful balance of design challenges and inspiring potential. Our team's mandate was to transform a run down, vacant water testing f ...

ARIDO Award: York Condos

York Condos is a three-building complex in Markham, Ontario. The buildings line an above-grade parking structure crowned by an extensive landscape and amenity terrace providing a shared community spac ...