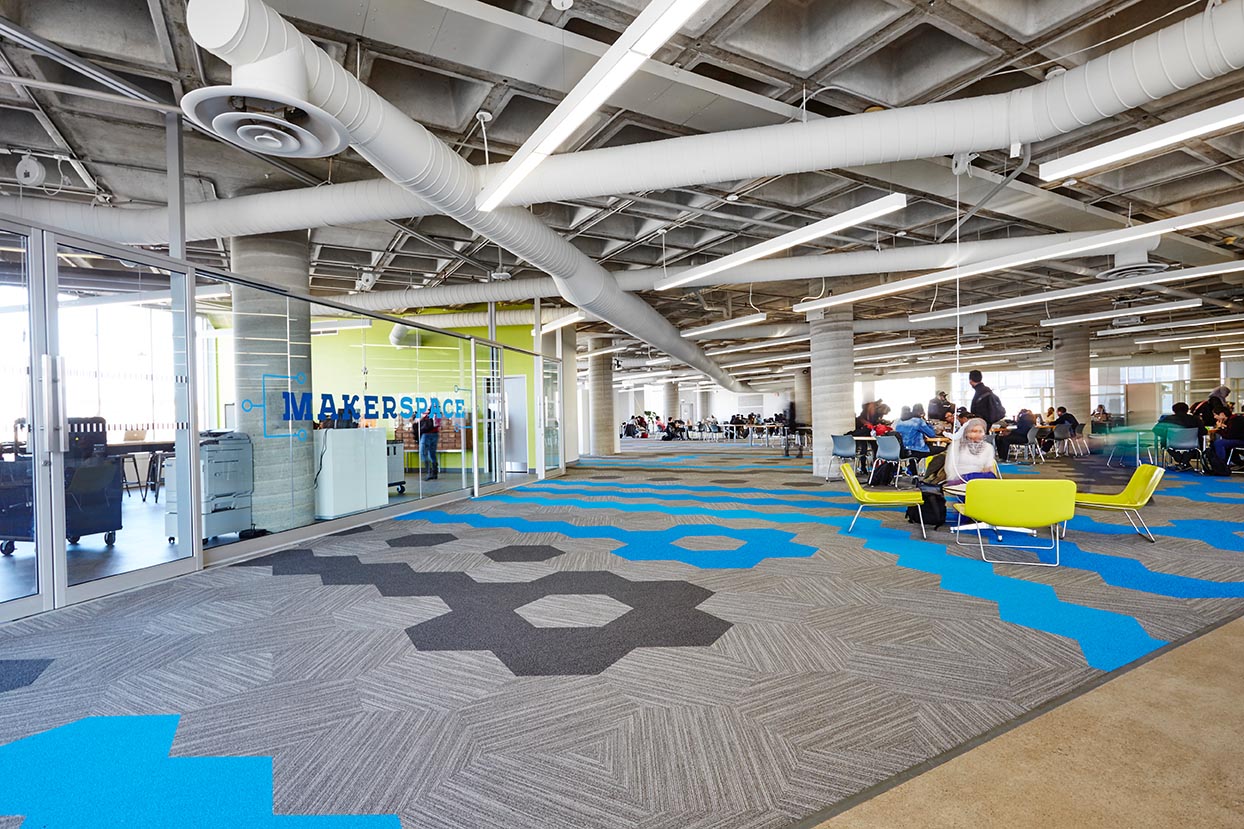 How a public library was transformed for the 21st century
Hamilton Public Library's (HPL) full scope included renovations to four different spaces, totalling more than 28, 000 square feet.
Interior Designer: Dora Lomax, ARIDO
Design Team: Karin Vandenberg, ARIDO; Pete VandenArend, Intern, ARIDO
Design Firm: McCallum Sather Architects Inc.
Photographer: Dan Banko
The HPL wanted to serve their community's 21st century needs, but was held back by a dated setting and limited budget. Major priorities were more digital literacy services, like a lab and training programs, space that would accommodate group and solo study, and community gathering space for multiple music events throughout the year.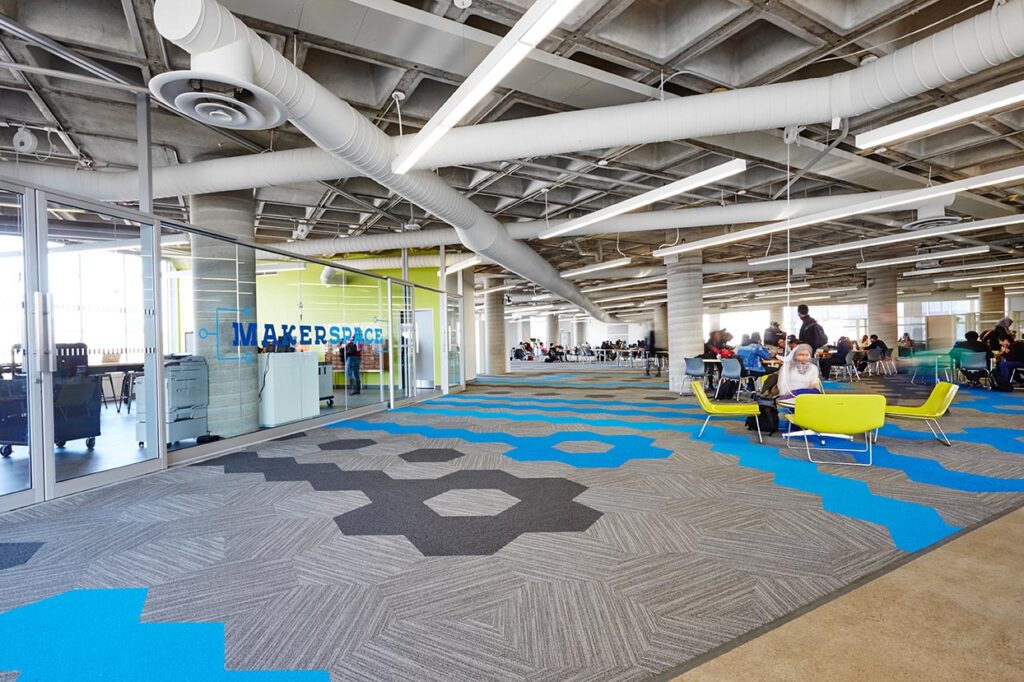 Placing new program space on the perimeter walls gave more room for the concert space, while moveable glass walls left sightlines open, while keeping equipment secure. With so many glass walls, the city views were uninterrupted, however, this left few places to add colour and interest to the space. A carpet that used hexagonal tiles piqued the interest of the city, and HPL found additional resources to inject more colour in the space.
The new space features the Discovery Hub with a Maker Space, digital media room, music room, green room, video production space, computer training room, reading spaces, multi-purpose room, art gallery and place to host the beloved 'Music in the Round' events.
The integrated design comfortably accommodates a hive of activity, down to the specially-made carpet designed in a pattern of a motherboard, which visually reinforces the library's intent for this flexible, creative hub. The multi-functional space balances acoustical demands with mechanical and air flow requirements, and now comfortably supports private, semi-private or collaborative activity.
Existing furniture was reconfigured with new pieces to create a new computer training area. The moveable glass walls can be reconfigured based on the HPL's needs, and a pull-down reel system accommodates electrical connectivity throughout the space.
Once it opened in May 2016, it quickly became a hub of activity, adding significant value to the community through access to space and equipment otherwise out of reach.
Related