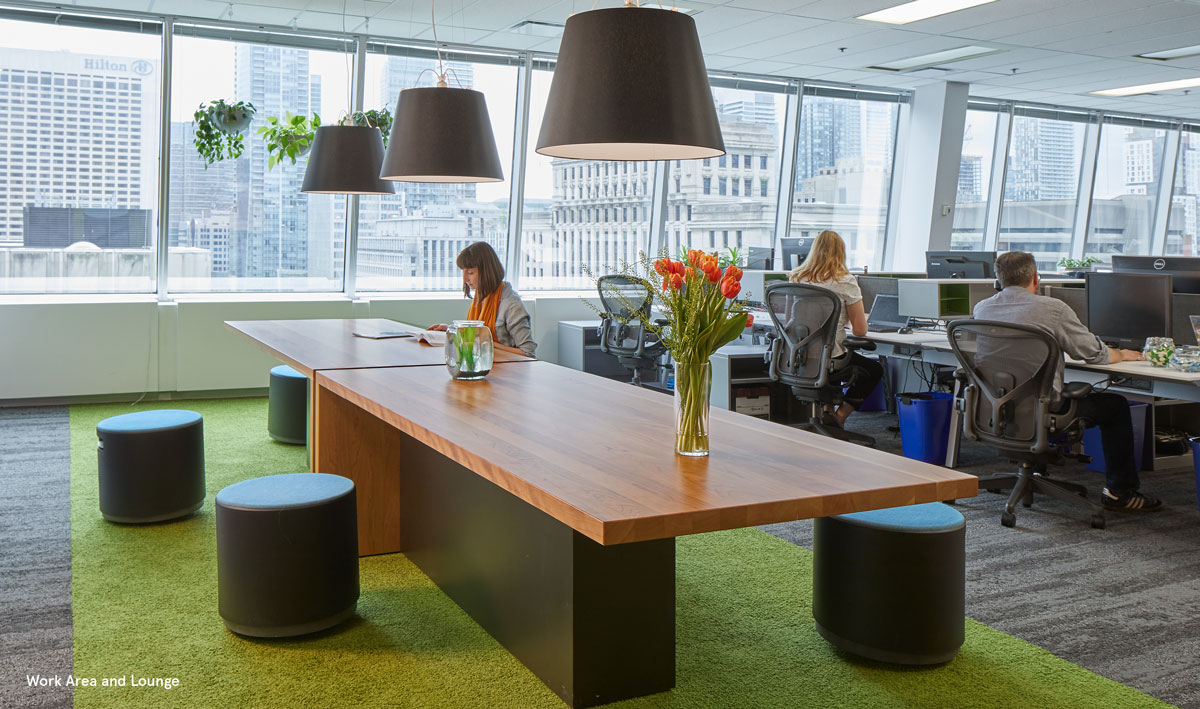 Transparency and professionalism two major themes in College of Physiotherapists redesign
The College of Physiotherapists of Ontario has grown steadily over the past few years and needed to move into a larger, centrally located office.
Interior Designer: Bryan Chartier
Design Firm: Diamond Schmidt Architects
Photographer: Lisa Logan
The former facility was traditional with a floor plan comprised of many individual offices and few employee amenities. It was difficult for the staff to communicate face to face and did not encourage social interaction. The College wanted an engaging work environment that also reflects their mission of transparency and professionalism in the public interest, created on a limited budget. A warm environment employing natural materials was created and maximizes the amount of access to daylight and views of the city skyline.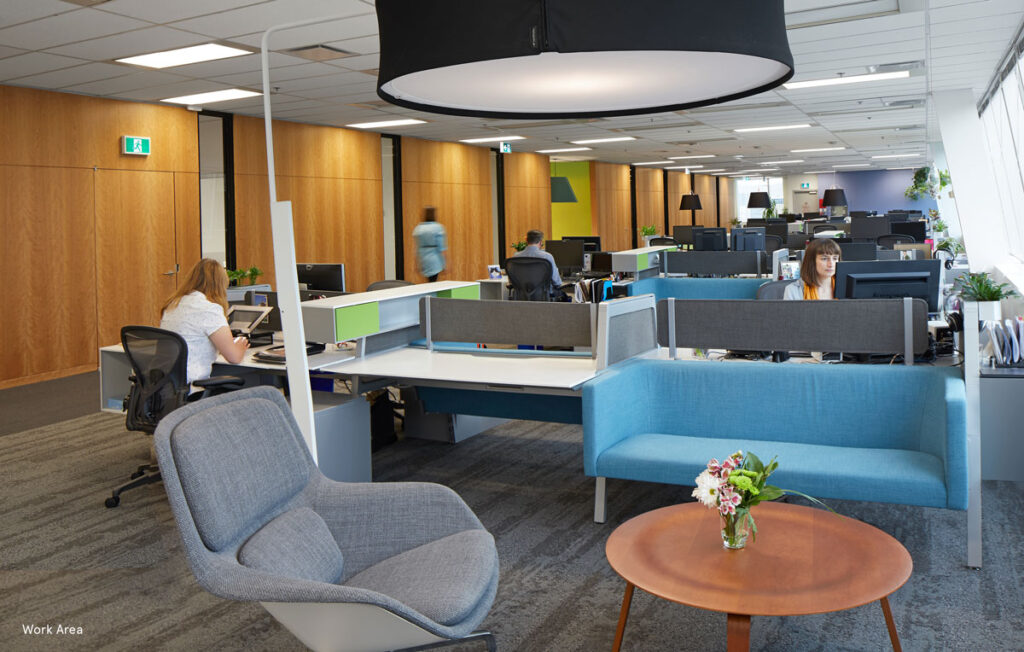 The office is divided into two areas: a public area that contains meeting rooms and a large boardroom, and a secured office area for the College. A lot of emphasis was placed on creating a variety of work environments that encouraged interaction and collaboration, going beyond the traditional meeting room environments to spaces where spontaneous meetings and more casual formal engagements can take place.
The wall that separates the public area from the private offices was constructed of natural cherry wood panels that incorporate hidden doors, leading to small meeting rooms and phone booths. The wood finish of the backdrop distances itself from a traditional 'corporate' office palette of materials. The wall is directly opposite a south-facing window wall with an unobstructed view of downtown Toronto.
To balance the challenge of acoustic and visual privacy with an open and engaging work environment, the office workstations were divided into two groups, bisected by a central informal meeting area. The central 'Town Hall' space has a custom-designed meeting table and a recessed meeting niche lined with felt wall covering. The boardroom seats 35, yet it is re-configurable and incorporates a back area devoted to catering day-long meetings. The east area of the office contains a lounge, replete with a large sectional sofa and several swivel lounge chairs, and stunning views of Toronto's City Hall.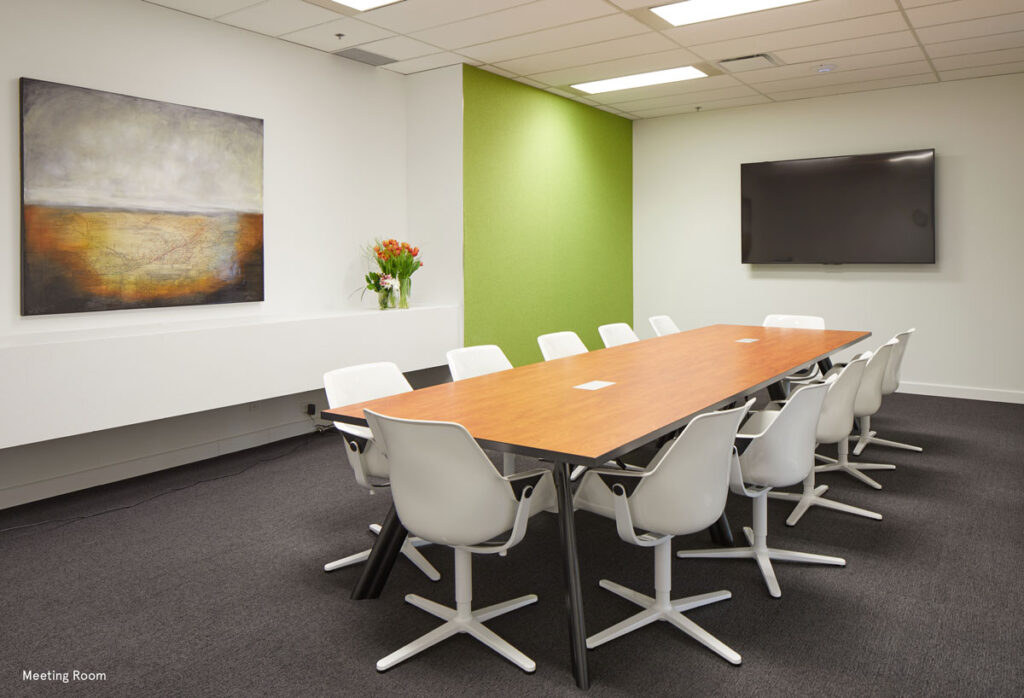 Following this redesign, the College has a variety of work environments, both public and private, in a range of palettes that reinforce the objective to encourage interaction among staff.
Related
ARIDO Award Winner: Smart City Sandbox

The Sandbox was a result of firm-wide technology pivot that focused on developing new technology platforms to embrace the creation of the Smart City of the Future. This transformation required a rethi ...

ARIDO Award Winner: Red Bull Canada

Creating a space that uniquely brings to life what a brand represents – energy, pushing boundaries, and going beyond the ordinary – without explicit over-branding was our latest challenge with ...