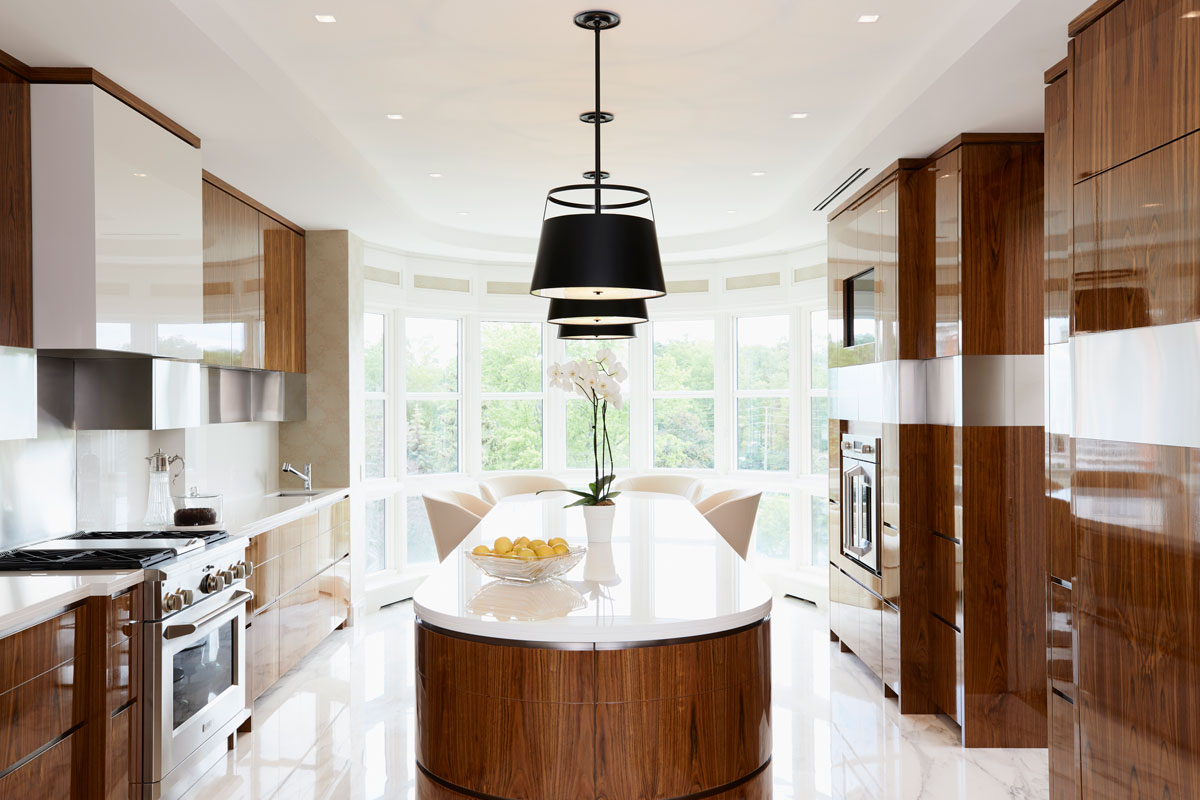 Luxury meets durability in this glam Toronto home
This existing 5,000 square foot luxury condo was renovated for downsizing clients who love to entertain but also wanted to make sure they have space to host family. The clients sought luxurious yet durable finishes and furnishings throughout, because of their desire to host grandkids. They selected treasured art and antiques to bring, and asked they be incorporated in the design, and wanted a beautiful space for their wine collection.
Interior Designer: Jeffrey Douglas, ARIDO
Design Firm: Douglas Design Studio
Photographer: Michael Graydon
The design team met with the clients and conducted extensive interviews with the family to understand their private and social life, priorities and tastes. The result is a glamorous space featuring luxury materials and artisan touches, integrating a selection of collected art and furnishings into a new space suitable for both family gatherings and formal entertaining.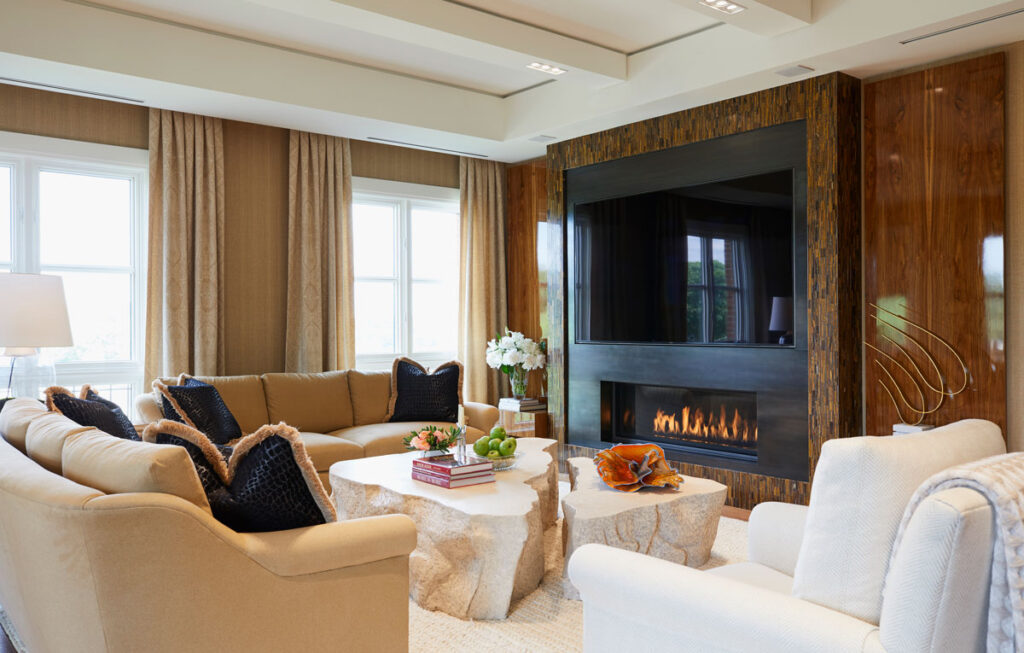 The design team moved key rooms like the kitchen and powder rooms to new locations in the floor plan, which can be a challenge in condos, as it can affect the surrounding units. By designing rooms strategically, the new floor plan didn't require disturbing any neighbours.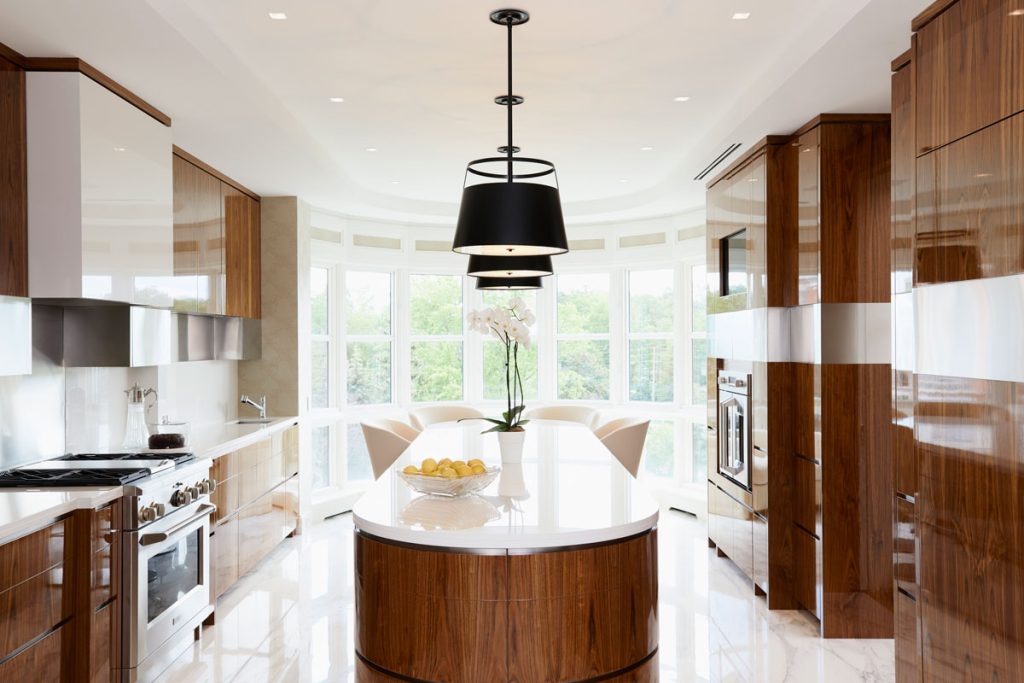 The kitchen was moved to a prominent place in the home to take advantage of the stunning views from the floor-to-ceiling bow window in what was formerly the dining room. A natural palette of airy blues and greens with earthy caramels reflect the natural colours of the ravine view and sky. Depth and drama were to the home by using black accents throughout.
A rotunda was introduced to facilitate an elegant separation between public and private space while maximizing flow. Side panels in the rotunda seamlessly close and create total privacy, while a shimmering silver leaf mural adds flair.
Related
ARIDO Award Winner: Smart City Sandbox

The Sandbox was a result of firm-wide technology pivot that focused on developing new technology platforms to embrace the creation of the Smart City of the Future. This transformation required a rethi ...

ARIDO Award Winner: Red Bull Canada

Creating a space that uniquely brings to life what a brand represents – energy, pushing boundaries, and going beyond the ordinary – without explicit over-branding was our latest challenge with ...