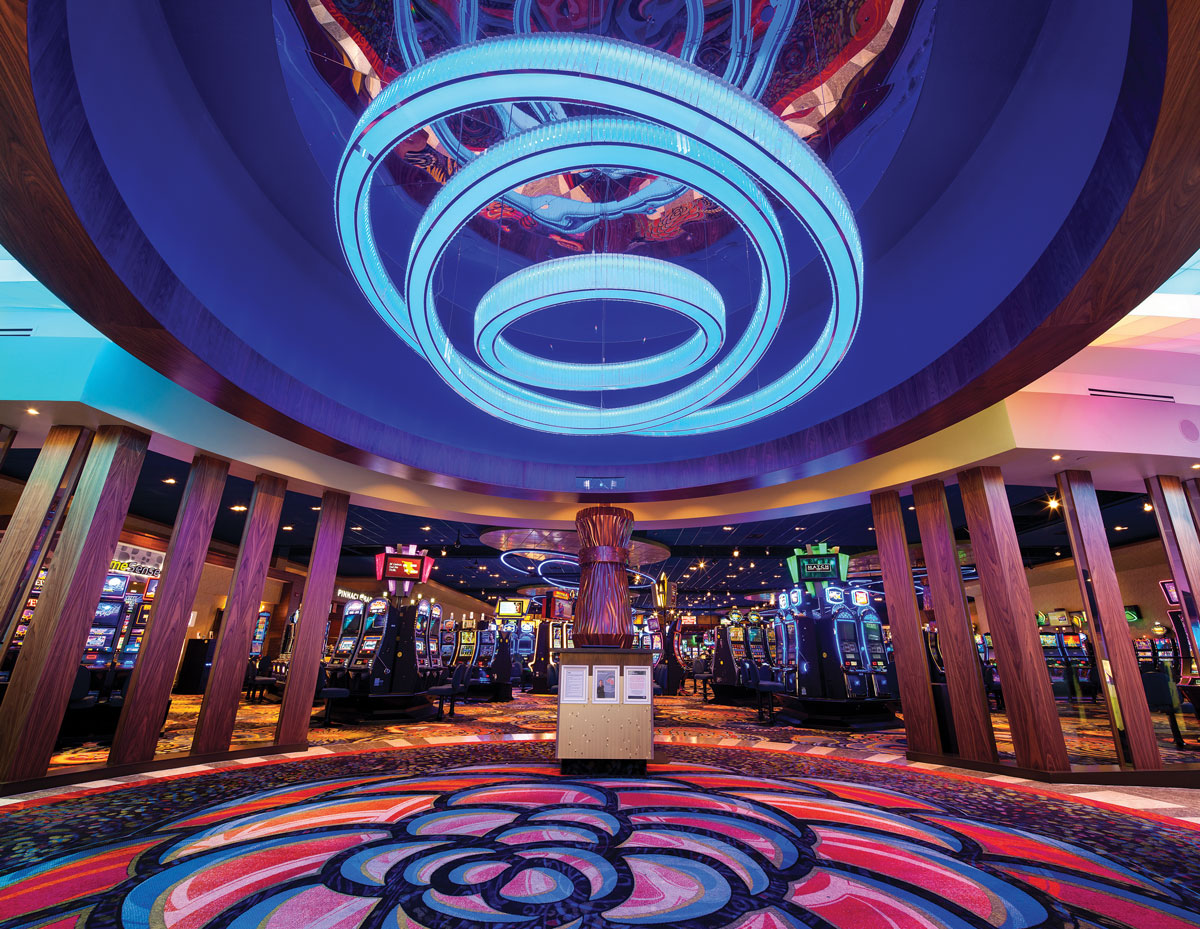 Light, colour, and nature's splendour inspire the design of this Kamloops casino
Interior Designers: Ronald Wong, ARIDO; Gordon Mackay, ARIDO
Design Firm: mackaywong
Project Photographer: David Whittaker
Inspiration abounds in the forests and rivers of British Columbia but expressing the splendour of nature in a former big-box store was the challenge placed before the mackaywong team in the design of a new casino. This project repurposed an existing dormant big box store of 55,000 square feet. More than a gaming facility, this is a destination for the citizens of Kamloops B.C., re-imagining the landscape of "Beautiful British Columbia" through a series of inventive elements.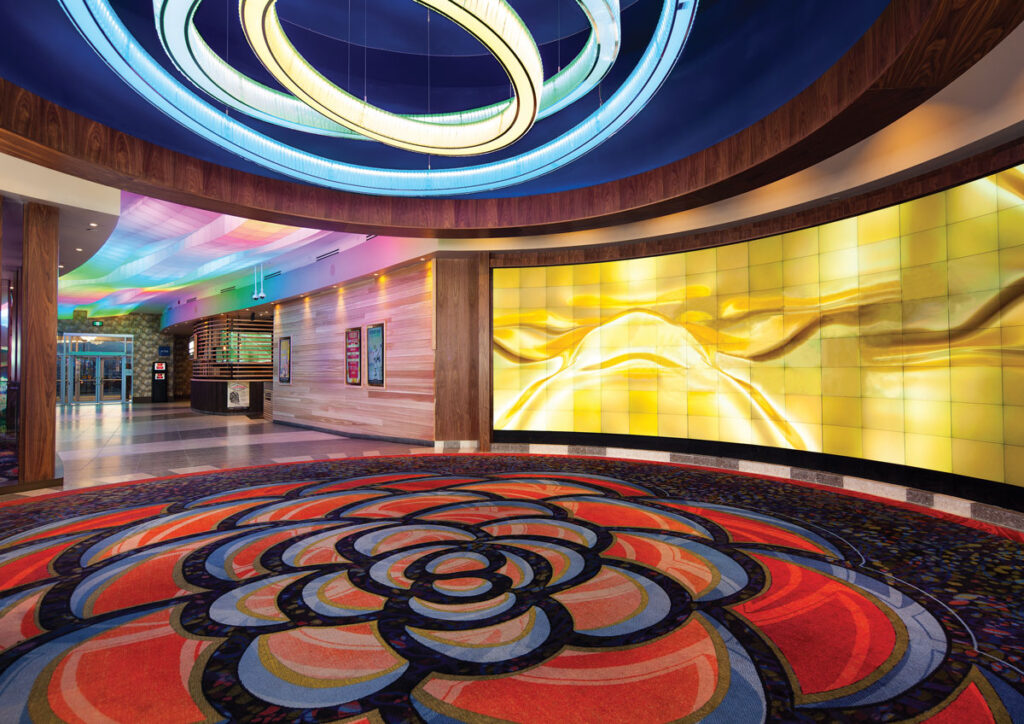 Uniting the facility is a central corridor that gives way to the gaming floor on one side and the restaurant and bar opposite. A custom-built colour-changing river of light winds through the space while wood pillars, a nod to surrounding forests, frame the grand hall and offer glimpses into the gaming floor beyond. The gaming floor contains 500 slot machines, twenty table games, two bars, a lounge, two patios, and a poker mezzanine with a luxury private salon.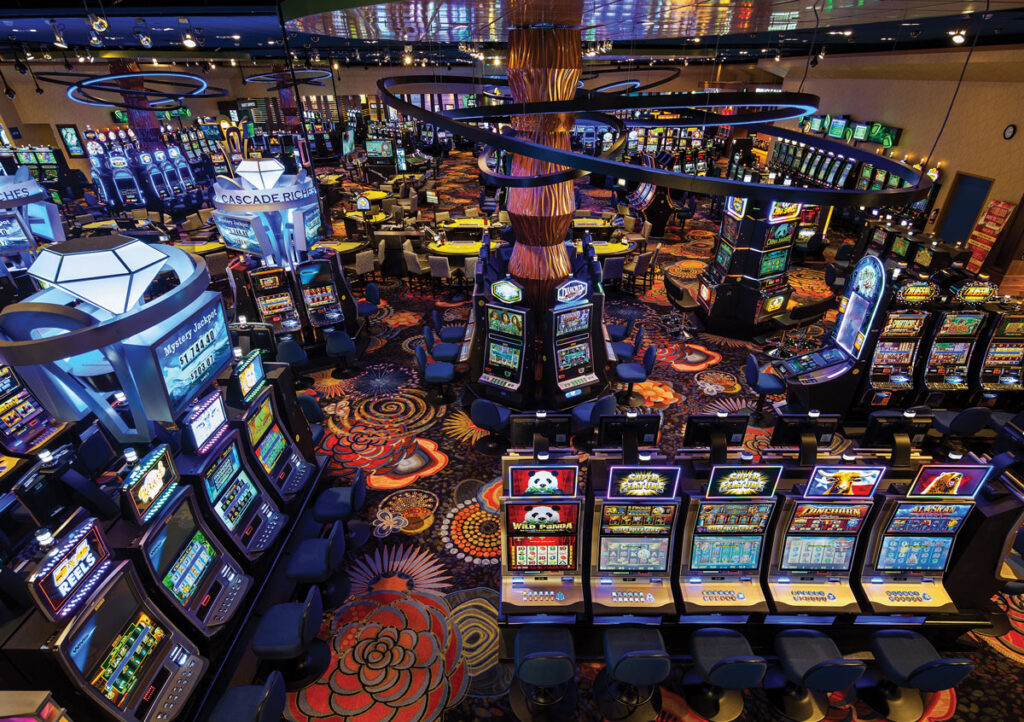 The design team raised the floor level to run the wiring and electrical required for a gaming facility, and covered the gaming floor with a custom carpet inspired by local flora.
Lighting was incorporated creatively throughout the space starting from the river of light in the entrance corridor, a central chandelier in the rotunda, LED rings surrounding the gaming floor trees, through to the large ceiling of glass goblets glittering in the luxury restaurant. An interactive curved video wall encircles the central rotunda, engaging guests in an immersive digital landscape and providing a dramatic entrance to the gaming floor.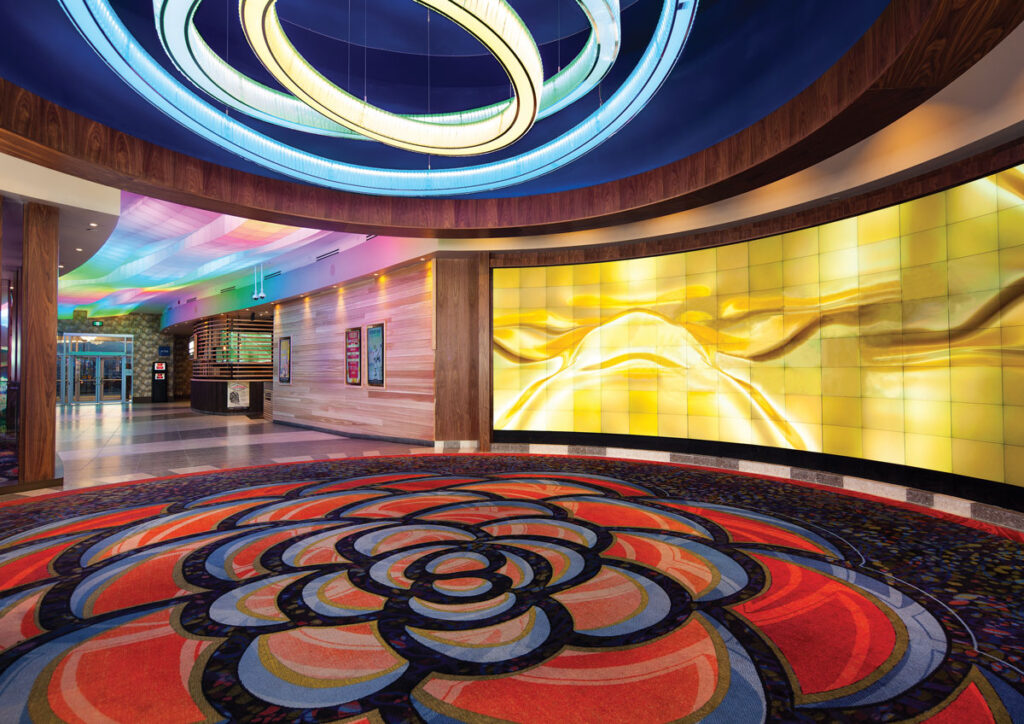 The use of texture and colour throughout, along with regional motifs, and a hospitality driven approach to gaming combine to create an artful and memorable experience at this casino.
Related