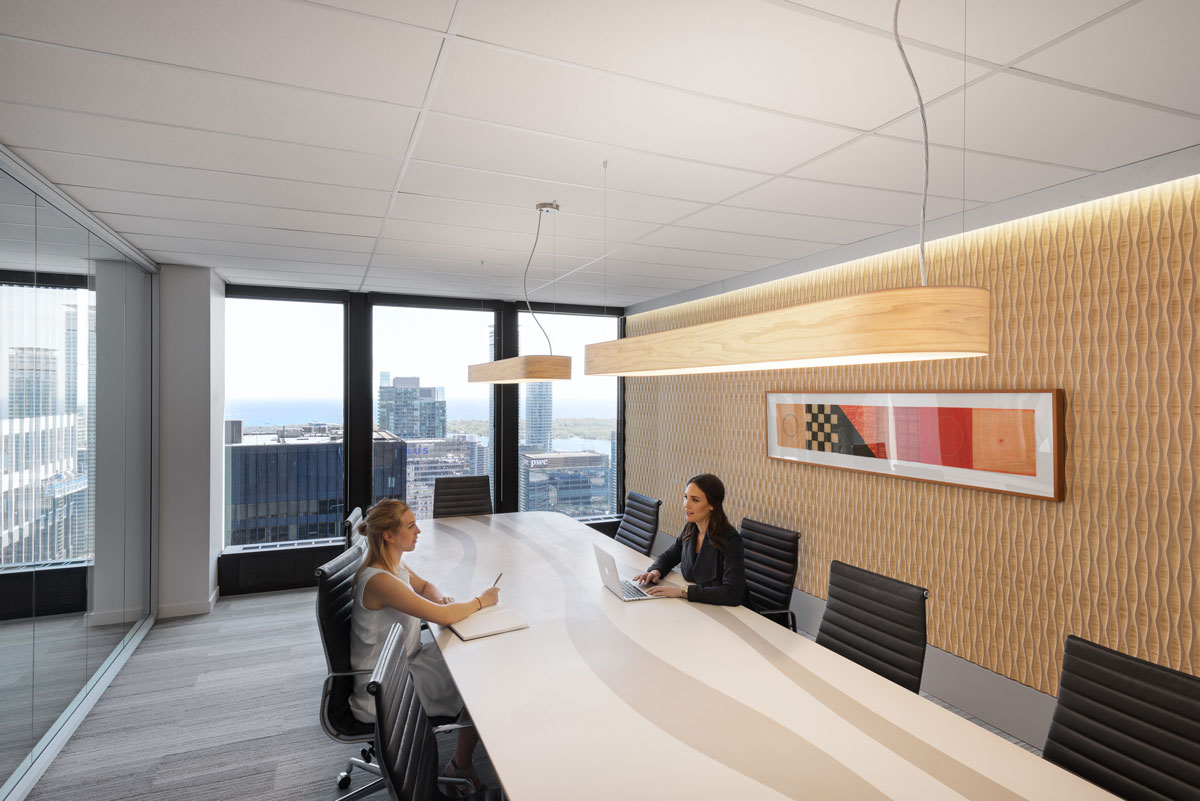 Pioneering the open plan office
In 2015, Jones Collombin approached Altius Architecture to design and manage the construction of a new office for their growing wealth management firm. When space became available in the architecturally significant TD Centre towers, with soaring views of downtown Toronto, the client seized upon the opportunity.
Interior Designer: Cathy Garrido
Design Firm: Altius Architecture
Photographer: Arnaud Marthouret
Jones Collombin sought meeting rooms of various sizes, private offices, open work stations, as well as the back of house spaces to support them – such as a print room, server area, employee kitchen, reception and waiting area, and cloak cupboards, all while preserving the views from the historic office tower to the outside.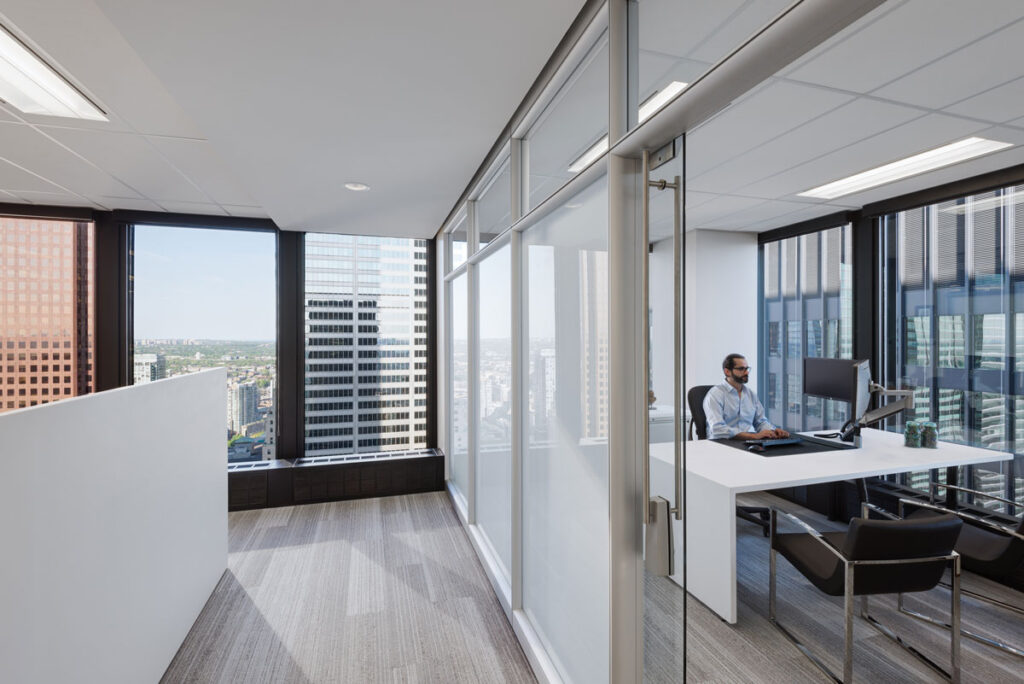 To address their largest challenge, the design team placed desks around an open plan and adopted a clean, modern aesthetic for the new interiors. The travertine of the elevator lobbies migrates into the reception area, Teknion glass and plywood partitions create necessary separations of spaces, while maintaining the sense of an open office. A light coloured, neutral palette and sophisticated lighting creates bright interior spaces that don't feel devoid of natural light, despite the deep floor plate. Every desk has skyward views and access to natural daylight.
This project was completed in 2016, at a time when many offices didn't prioritize equitable access to natural light for all employees. Such access to natural light and views has proven positive effects on employee wellbeing and promotes productivity.
The historic importance of the building can't be overstated, designed by original star-chitect, Mies van der Rohe, the TD Centre is a stunning example of the International Style of architecture that swept through the 1960s. Jones Collombin's office maximizes the stunning views of their TD Centre offices while ensuring each employee can enjoy them.
Related
ARIDO Award Winner: Smart City Sandbox

The Sandbox was a result of firm-wide technology pivot that focused on developing new technology platforms to embrace the creation of the Smart City of the Future. This transformation required a rethi ...

ARIDO Award Winner: Red Bull Canada

Creating a space that uniquely brings to life what a brand represents – energy, pushing boundaries, and going beyond the ordinary – without explicit over-branding was our latest challenge with ...