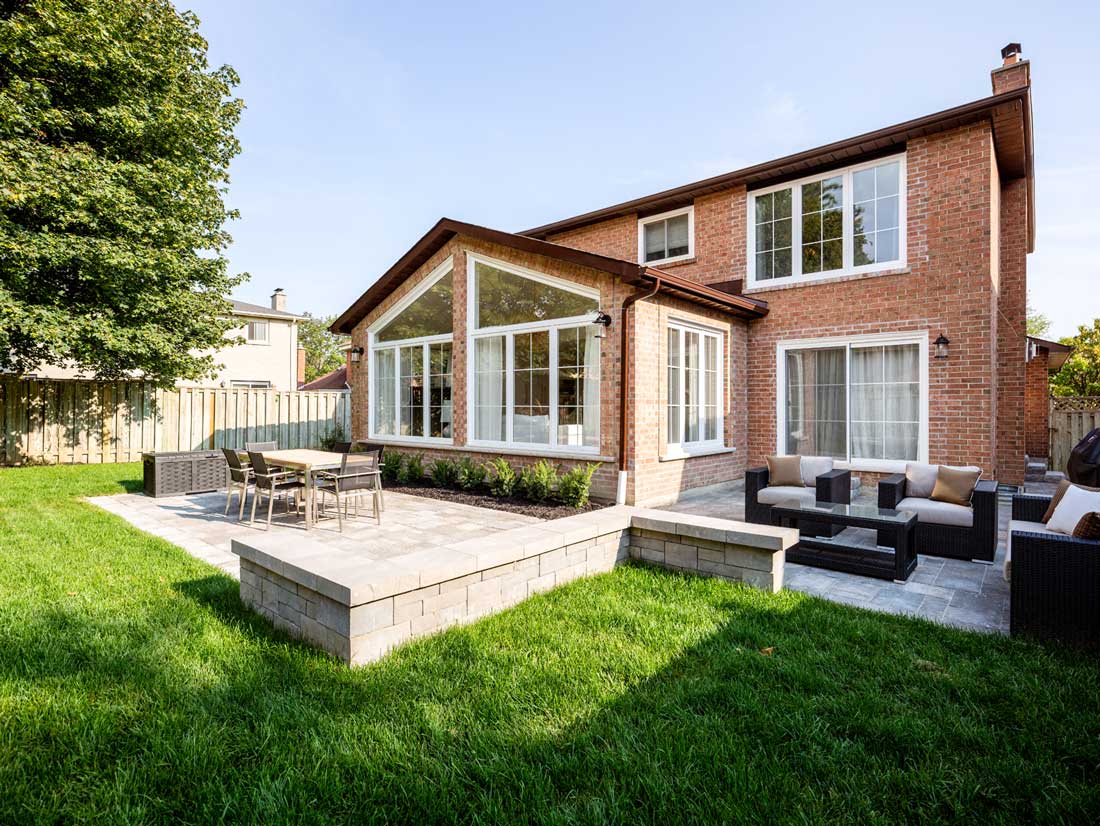 A hidden extension opens this home with lofty brightness
The clients approached the design team after purchasing a tired property north of Toronto with a compartmentalized floor plan. The design team was tasked with improving the flow, adding space to the main floor, and creating a second level to suit a retired couple and their daughter who visits occasionally.
Interior Designer: Danielle Campbell, ARIDO
Design Firm: Danielle Campbell Design Inc.
Photographer: Worker Bee Supply

The clients had a clear idea of what they wanted in the space, lots of natural light and an open layout, a large kitchen, a comfortable master suite with ample bathroom space and a walk-in closet, all done in a soft colour palette with punchy accents.
The design team had their work cut out for them, literally, as the existing ground floor was divided into three long, narrow spaces, front to back. They added a 10' by 20' addition at the back of the house with an open cathedral ceiling. Originally, the clients had envisioned extending just the middle space on the ground floor to house a breakfast nook, however they were persuaded to expand the extension to the whole floor for symmetry and added space. Covering the cathedral ceiling in the extension with shiplap added a natural feel to the space.
The client's love of cooking and entertaining guided the kitchen refresh, and they specifically requested that the design team maximize backyard views from the kitchen. The wall between the dining area and kitchen was removed for more kitchen space and greater flow. In the dining area, the team removed the brick fireplace, in favour of a sleek corner unit, clad in stunning porcelain tile.
The client's existing artwork was incorporated in the finished design along with a chandelier they already owned. Their calm and detailed personality also inspired the space, creating a home that is functional, bright, and welcoming.
Related
What to ask before hiring an Interior Designer

Here at Sanura Design we love educated clients- and curious clients. An integral part of our process is ensuring our clients have all the information they need- and that includes k ...

This luxe home mixes casual with refined details

This new build construction of a 15,000 square foot family home for long time empty-nester clients was a rare opportunity. Having lived in this country acreage north of Toronto for over two decades an ...