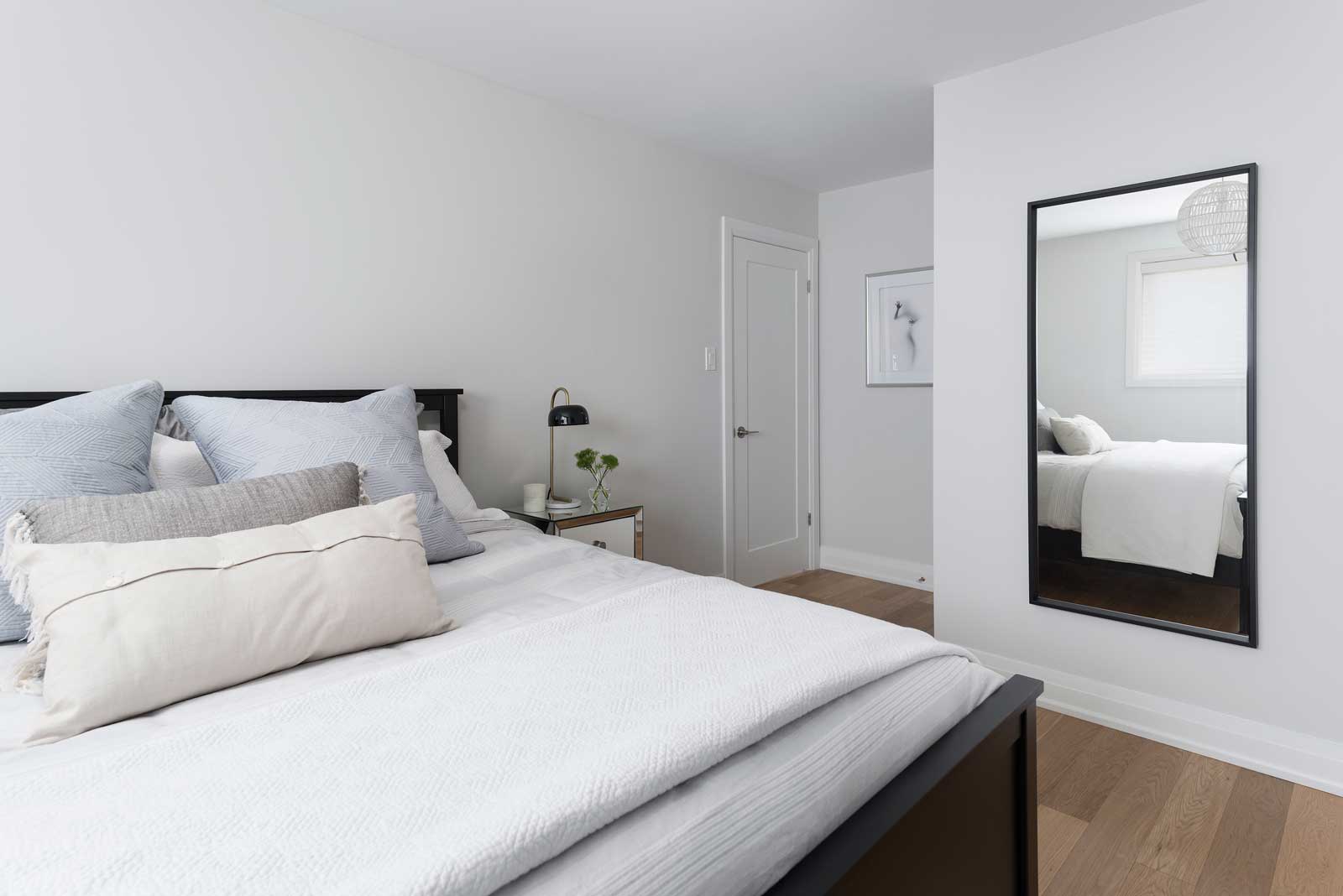 A modern space keeps the future in mind
Interior Designer Karyn Faryna was engaged by her client to modernize their outdated 1970's bungalow for a bright, open concept home.
Interior Designer: Karyn Faryna, ARIDO
Project Photographer: Ryan Fung
The client also sought features that would add value such as a new ensuite bathroom, an expanded kitchen with an eight foot island and added pantry storage, keeping potential re-sale goals in mind. Finishes, furnishing, and materials are an eclectic mix; transitional meets modern with Scandinavian influences, including the white walls and white oak hardwoods throughout.
The project was not affected by COVID, it was completed before the pandemic. Existing plaster walls and ceiling were removed in the solid brick construction home. A central load-bearing wall that divided the living spaces was replaced with a twenty-two foot support beam to achieve a large spacious main living/kitchen/dining area -perfect for entertaining.
New framing and custom built-ins in the master bedroom were added to make space for a new ensuite, much more desirable for re-sale in this space.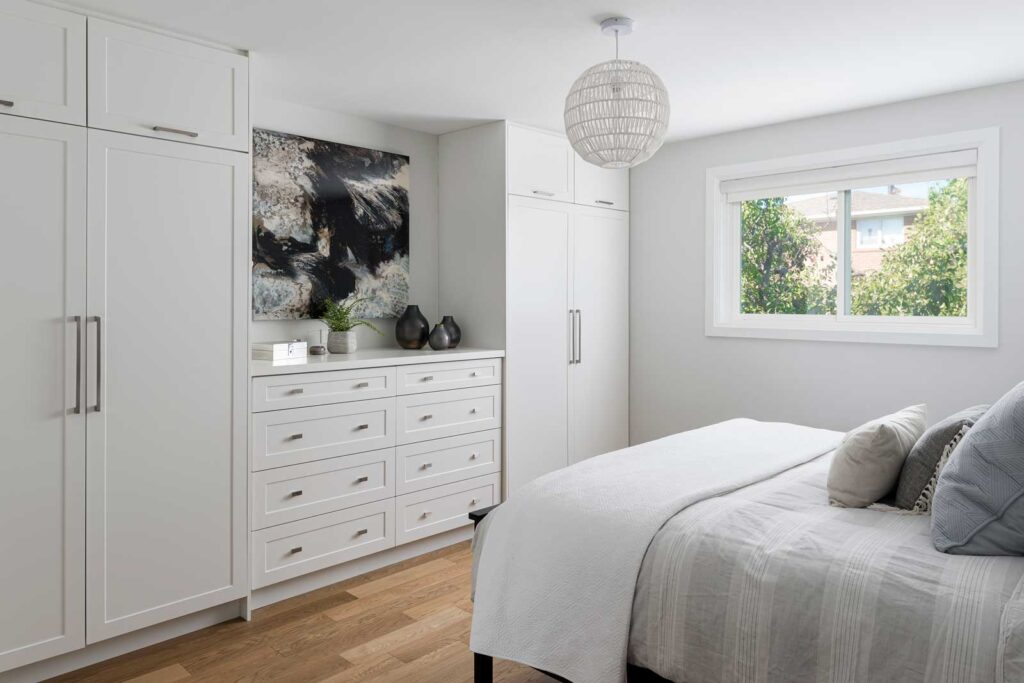 Related
Luxury with a view

Sometimes the shape of a room dictates the furniture and millwork layout. In the case of our Esplanade project, the open living, kitchen, and dining room had an unbelievable view of Toronto with the w ...

ARIDO Award: Elevator Cabs

The challenge of this elevator cab redesign was to create a mobile portal between a well-aged ground floor lobby that would seamlessly integrate with each of the floors above. Category: DISTINCT Inter ...