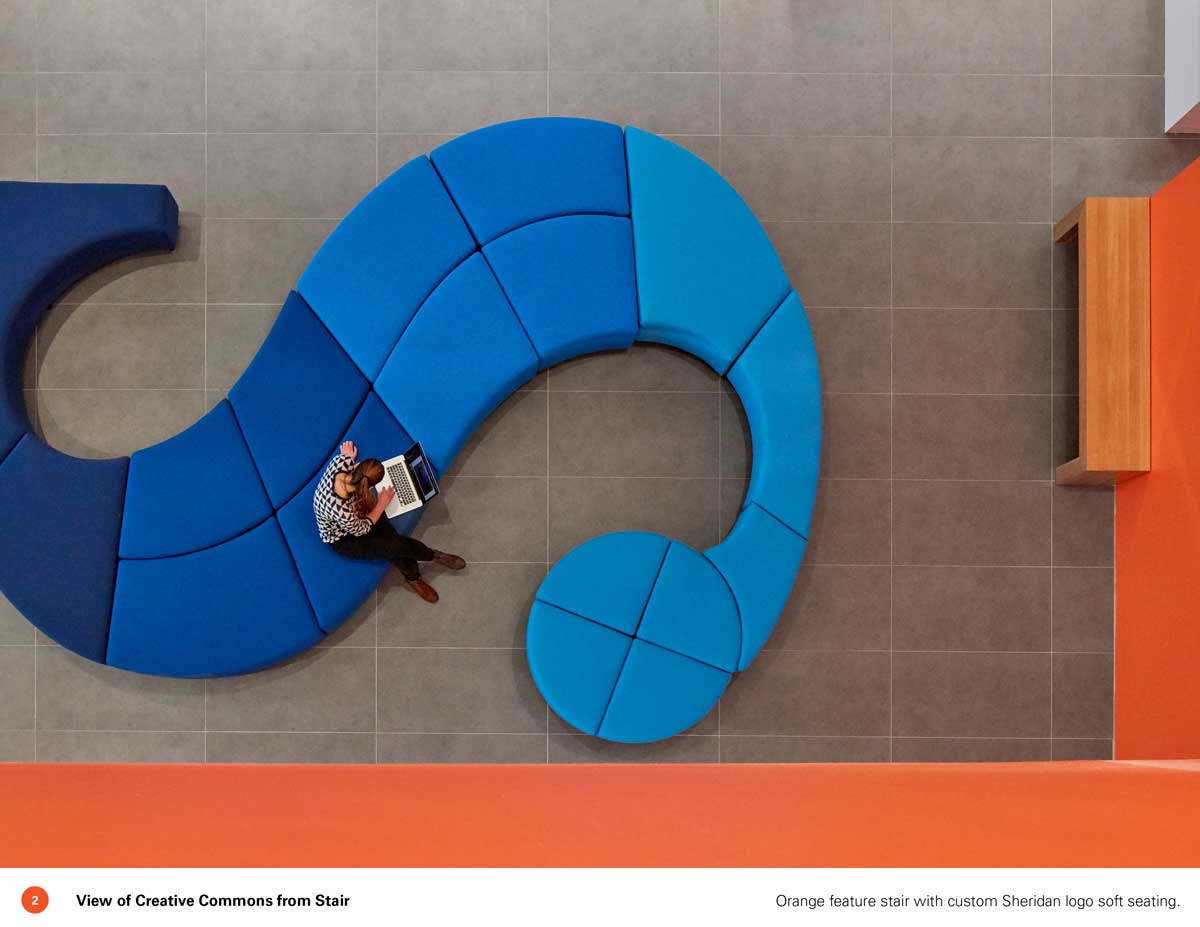 Innovative thinking, collective curiosity and freewheeling experimentation are the foundation of this new building at Sheridan College
The design concept for this campus expansion was grounded in the belief that learning and creativity flourish in open and inspiring spaces that encourage investigation and collaboration beyond the traditional classroom.
Interior Designer: Chen Cohen, ARIDO
Design Firm: Moriyama & Teshima Architects
Photographer: Shai Gil
Housing Sheridan College's Sustainable Built Environment Department (Architecture, Interior Design, Interior Decorating and Visual Merchandising), the Hazel McCallion Campus focuses its attention on the essential qualities of great collaborative spaces. These include natural light, connection to nature and views, warmth of material, comfortable scale and access to technology.
A grand orange stair ascends five stories from the ground level, drawing students and staff through the open spaces of the first two floors, toward specialized programming on the upper levels. Students and staff are invited to choose from a variety of spaces imbued with these qualities, which welcome exploration and showcase learning.
Interestingly, the facility is designed as a 'Living Laboratory' where the building itself can be used as a teaching tool. As a demonstration project, the building takes a "whole-system" sustainability approach, where the mechanical systems, flooring and concrete access panels are left exposed in some classrooms, and options for furniture, A/V and IT can adapt to changing needs over time.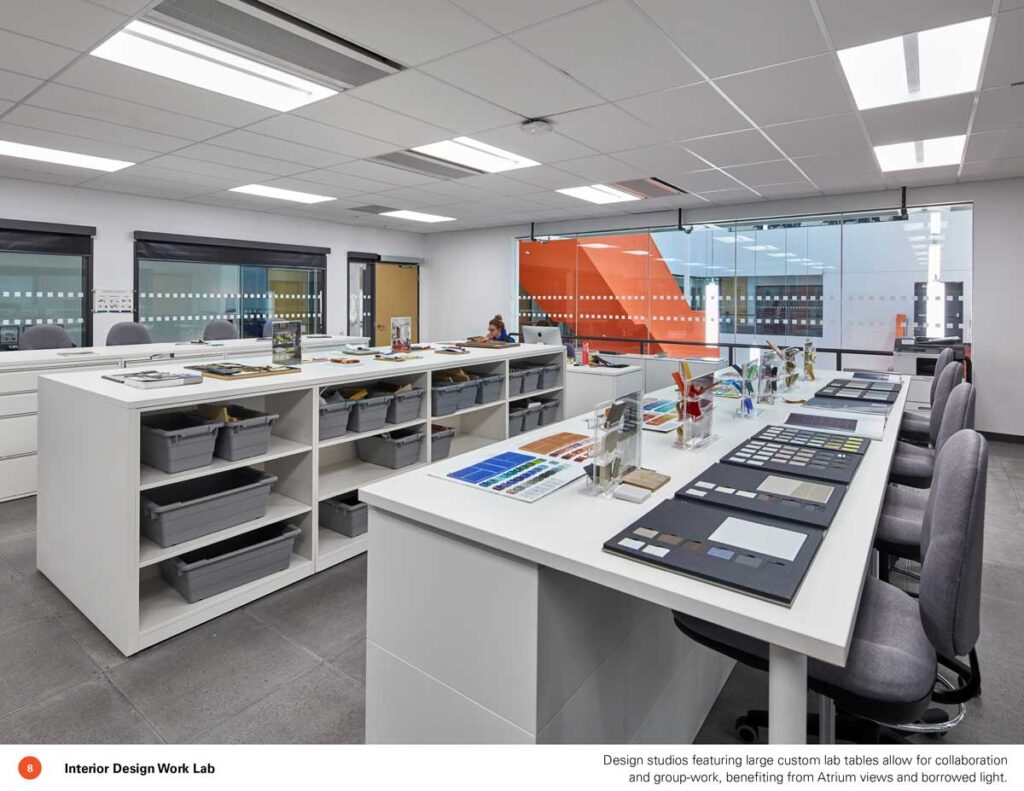 The design also encourages the longevity and sustainability of the space through the use of environmentally friendly finishes like carpet tile made of 80% recycled material, rapidly renewable bamboo flooring, quartz and solid surfacing that features recycled glass, Algonquin limestone from Owen Sound, among other materials. Educational signage throughout the building highlights these sustainable qualities of the materials, in order to reiterate the mission of the facility.
Related
ARIDO Award Winner: Smart City Sandbox

The Sandbox was a result of firm-wide technology pivot that focused on developing new technology platforms to embrace the creation of the Smart City of the Future. This transformation required a rethi ...

ARIDO Award Winner: Red Bull Canada

Creating a space that uniquely brings to life what a brand represents – energy, pushing boundaries, and going beyond the ordinary – without explicit over-branding was our latest challenge with ...

ARIDO Award Winner: Uber Canada Headquarters

Inspired by the theme of movement, both literally and figuratively, the interior design for the new corporate headquarters of Uber Canada evokes a sense of forward momentum. The elements of rhythm, re ...