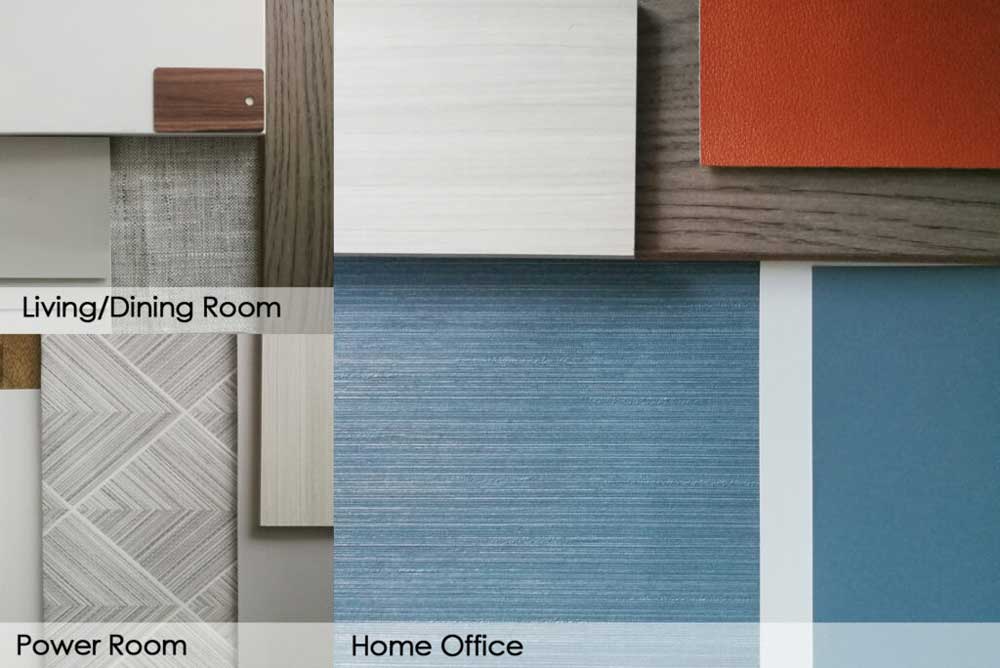 You Want an Interior Designer Who Tells You "No"
Hello! This is a "choose your own adventure" of an article. You can watch the video below, or if you prefer reading it you can also scroll below that to read the article. Enjoy!
---
…And why the best designers know that your happiness is more important than our portfolio.
Opinion alert! That last part of the statement is purely my opinion (and the opinion of interior designers, decorators and stylists I know and admire), but it's an important distinction.
Let's start with that title up there. What do you mean I want my interior designer to tell me, "No"? I thought I wanted a designer I get along with?
Yes, but that's a subject for a future blog post! This is right along those lines though. Isn't your real best friend the one that tells you that you have something in your teeth, or your shirt has ridden up on the back, or quietly tucks your tag into your shirt? A really great relationship with your designer also means they care enough to tell you when your choices are the best for your design or your home.
Why? Here at Sanura Design, our reason stems from a deep reason- I want you to love your space so much it makes you happy every time you see it. I'm not doing my job if you just get the picture you pointed out in the magazine.
A prime example can be seen above in our material palettes. These are all for our beloved Project Christiani in South Mississauga. Our client had visions of neutrals throughout, and immediately said she didn't like wallpaper (and had visions of that awful 70s wallpaper that made us all hate wallpaper). We pushed her boundaries and put unexpected things in front of her- she ended up falling in love with two wallpapers, one for the powder room, and another a blue textured beauty that was installed in her office. We also found out a deep regret (after getting to know her), was a simple orange leather chair she passed up at a store years ago. She STILL thought about it.
You guessed it, we paired that orange leather chair with that blue wallpaper (well the image above is spoilers!), and she loves that space (paired with great wood textures). We never would have gotten to that design had I just taken her word for it and not pushed her a bit to show her a few things.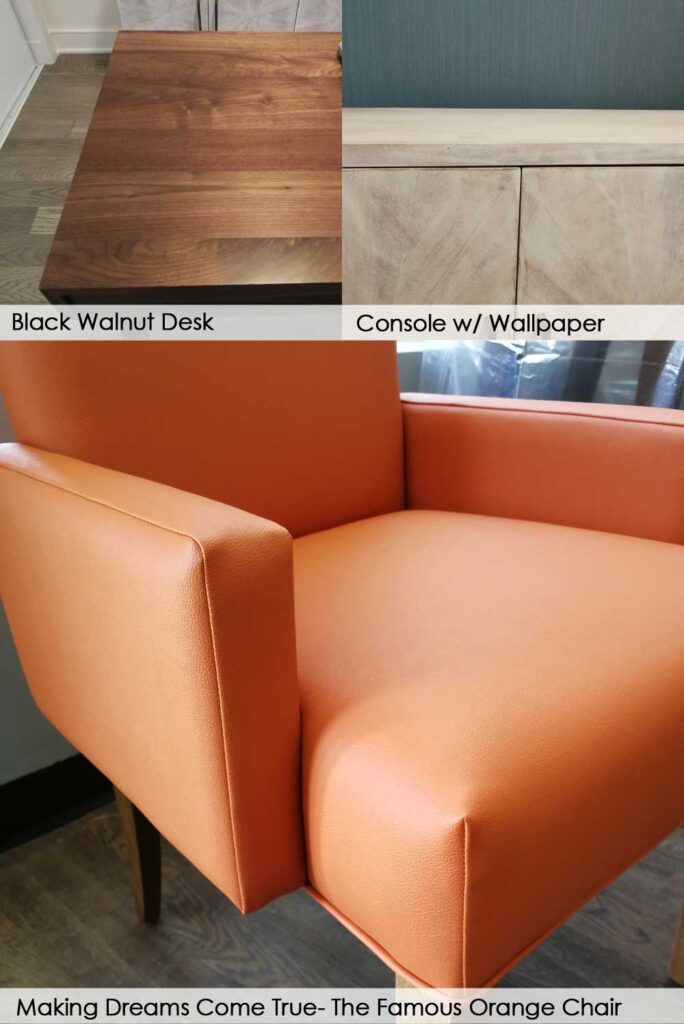 Here's a little peek at the office:
So, we care about our clients, but what does that have to do with saying no? Well, this subject came up unexpectedly after we made a visit to our favourite showroom to choose cushions for our client's sofa.
We had gone through the cushions to see what the client liked, and when she paired a few together that really didn't go with the design vision, I told her so. I didn't just say "no", I told her why it didn't go and suggested something that would go better. We ended up with a couple of great cushions for the sofa.
Our next visit, we discussed that exchange and my response was- isn't that what she's paying me for? It's my job to tell her if what she's picking out doesn't go with the overall design. We're never rude, but wouldn't you rather I tell you the cushions don't look that great, then me be too shy to say anything and your friends and family tell you they don't look that great?
All that said, here's where this article's title comes in. In the end, if we explain why it's not right for the space (providing there isn't any safety concerns- those are different!), and you still just love it. Ok, let's use it. Even if this makes for "bad portfolio photos", your happiness as my client is much more important than my photos. We'll then look at integrating that into the design, and as long as you love the space- it doesn't matter what I think.
Related