The 'Future of Work' according to SDI's Joanne Chan
This pandemic will be considered a defining moment in our history and will forever change our view of "work". Designers and manufacturers are responding with new ideas and products for how each of us is "going back to work". But when the dust finally settles, and we emerge from this experience, what can we learn from this experience? And how is this going to change the "future of work"?
IDS or the Interior Design Show spoke to SDI's Owner and Principal Joanne Chan, ARIDO about her thoughts on the "future of work" and how "human connection" will forever change in the workplace.
IDS: How are you doing? And how are you adapted to working from home?
SDI: I absolutely hate it! When preparing design and discussing ideas I work best in person. I like to sketch things over drawings and pull people together to chat etc. I really miss the studio and working with my team.
IDS: What do you think has been the biggest impact from everyone working at home?
SDI: Our biggest lesson learned from this that we are very resilient as a society. What we found was most companies were pleasantly surprised of how adaptive their teams are and realizing this is an opportunity to refine the meaning of work. It is still a huge learning curve for them with adapting to new technology and a new way to work and communicate. But with all the bells and whistle of Zoom video chats and Slack messengers in the world, we still crave and missed the basics of human connection.
---
IDS: But even without the end in sight, we all know one day all of us will have to go back to work. There is load of webinars and publications providing recommendations of how we will go back to work. Do you mind sharing your perspective?
In the short term, companies are focused on safety of their team. In conjunction with government guidelines, they are putting policies, procedures, and solutions in place to make the workplace safe. Many of our clients have engaged us in doing so. But inside the studio, we are more interested in the long-term impact of work.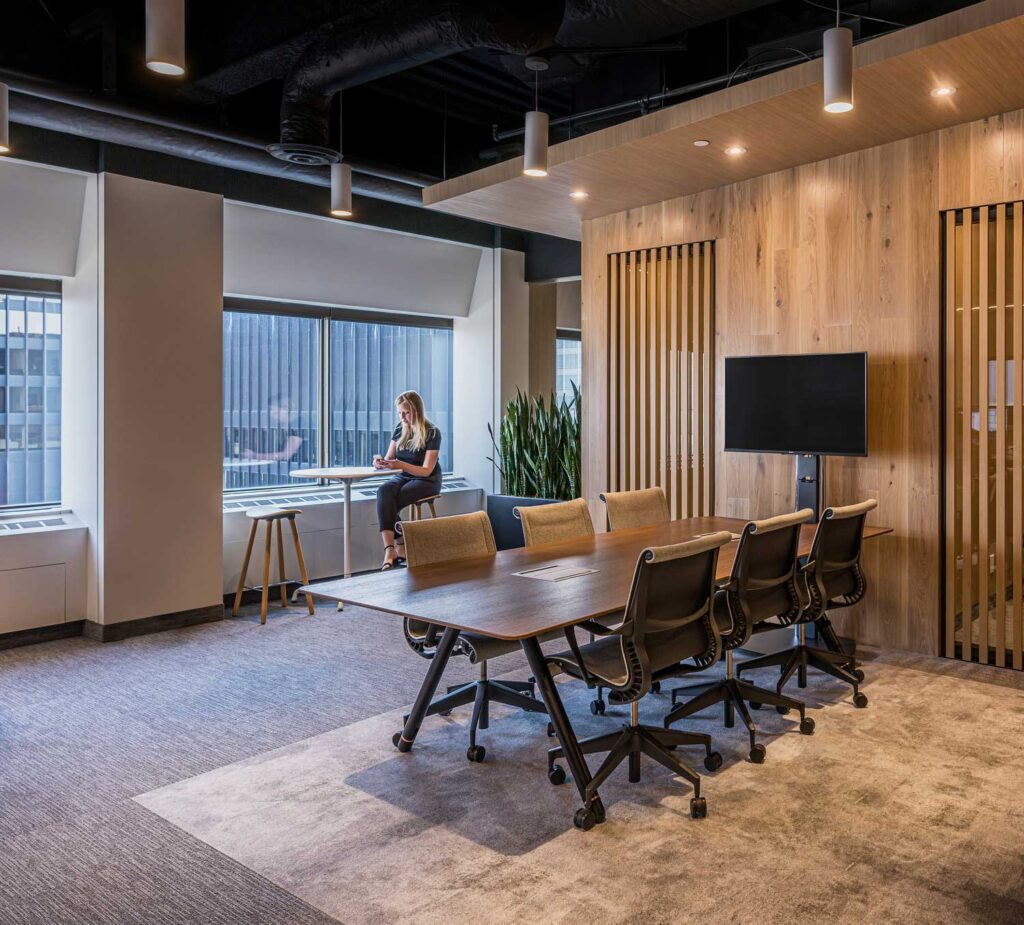 ---
IDS: So Joanne, what are some of the short term actions employers are taking?
SDI: I would categorize them into a few categories:
Social Distancing and Remote work. The benchmark of work space per person has decreased gradually in recent years with the open workplace and need of collaboration space. To maintain the 2m social distancing radius, many of our clients have placed their workforce in various shifts for the short term. This temporary measure can solve the immediate social distancing requirements, but it does not address why we must work in the office in the first place.
Integrated Technology Platforms. Work from home can be challenging if the company does not have a proper technology solution. It is as simple as connecting with your teammates, access internal files to collaboration with others. A key element is to have a strong integrated technology environment to support mobile, collaborative, and remote work. This may require companies to revisit their VPN access, teleconferencing technologies, and Cloud storage abilities.
Monitoring & Limiting External Access. Although some reports stated that the coronavirus can be non-symptomatic, the best way to determine an employee may be sick is still through temperature monitoring. Like airports, companies can place reasonable sized temperature scanners at entry points, in conjunction with their access control systems. Many existing security control systems already can track "entry access". With an integrated system, the two devices can now act as a "scan & trace" system as well. Limiting external access will also be key in creating a "trusted" workplace. Couriers, unwanted visitors, and even clients and guests will need to be addressed. Like delivery at your home, "curb-side" delivery may be the future of courier. Allowing packages to be dropped off at a secured area, limiting person-to-person signatures.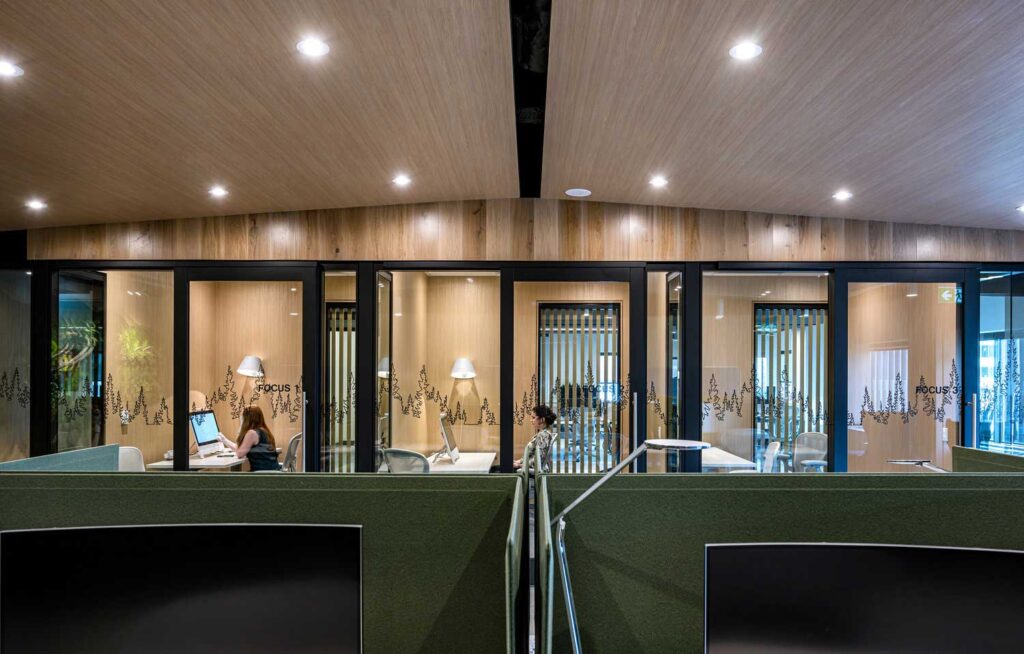 ---
Sanitation, touchless & anti bacterial environments. Making sure your building's cleaning staff understands the importance of thorough sanitation. Companies may have to engage additional resources to address concerns of daily cleaning and wipe downs. To combat climate change, many buildings already have installed sophisticated base building systems (BAS) to allow motion sensor lighting controls and fixtures in their space. But beyond basic control systems, we should now consider touchless garbage disposal units, anti-porous surfaces, mold resistance drywall, copper hardware and eliminating material that may retain bacteria. Designers and specifiers will need to select material that are both resistant and beautiful.
Mechanical upgrades. Most users of commercial building may not have influence over the specifications of the base building mechanical system. This will be a conversation between client and landlord on how to work together to allow more fresh air into the space, allowing more humidity in the air so air particles (and germs) will fall onto horizontal surfaces for cleaning and ensuring existing filters are replaced more frequently.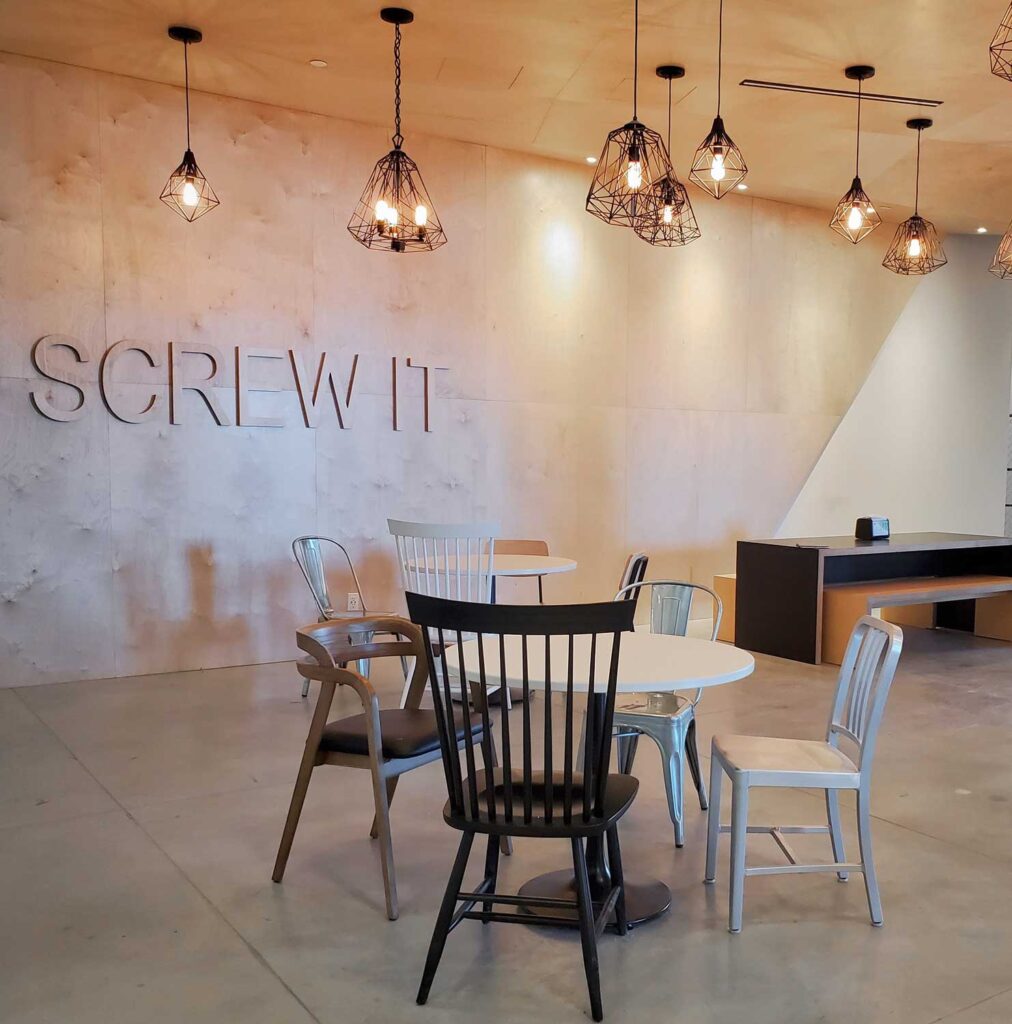 IDS: You say this can only be short term solutions, what do think should be the longer-term approach?
SDI: As designers and architects I think we are blessed to have the ability to look at the world with empathy. Not coming from the position of fear but rather the position of hope. My initial thought is that we should have a holistic approach in solving the future of work
In the past we have asked, "how do we work" numerous times, but this will be first time we are all asking, and rephrasing the questions to "what is the purpose of the office?" Studies have shown how an intelligently crafted workplace can not only increase productivity but [employee] happiness. Designers were asked to make "workplace as a destination", the place to be. We now need to re-examine the roles, relationship, and responsibility of the workplace. If we can shift our thinking and re-imagine the future workplace to be purpose focused, it can still be dynamic, creative and energy-charged.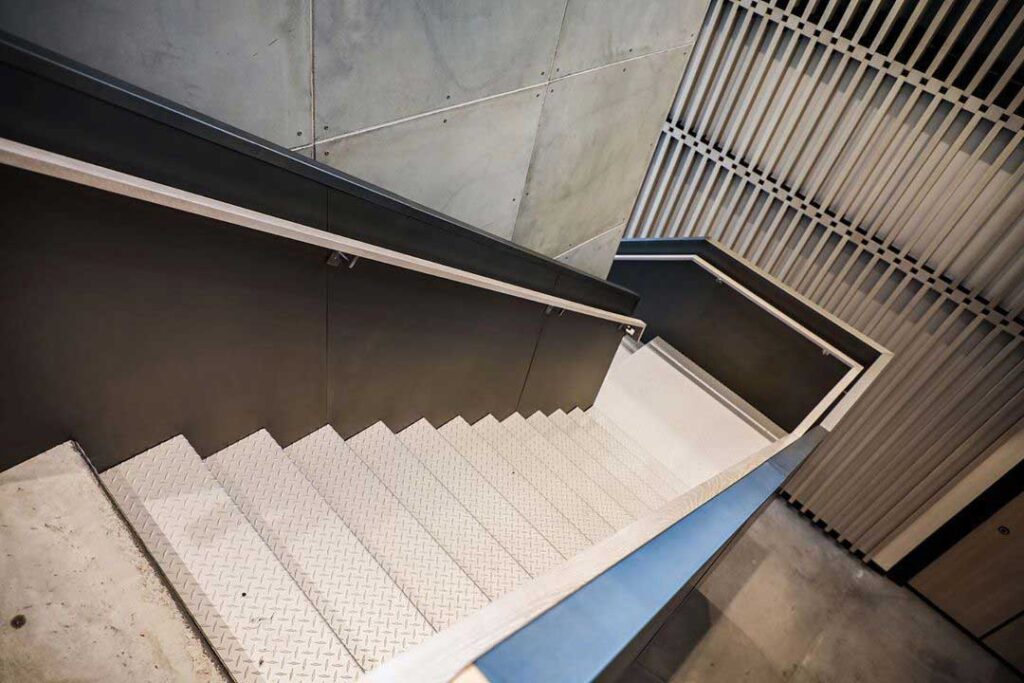 ---
IDS: Can you elaborate on that?
SDI: Hm, I guess the question is to define what purpose focus means to all of us and what matters to us most. Given the choice, some people may say they would love to work from home for the near future. But for many of us, including me, we see the workplace as a place to create and foster new ideas, learn and celebrate. Our task is to distill those definitions from our clients, layering flexibility and technology integration into their workplace. With social distancing in mind, designers can now have the freedom to equip spaces with the exact tools for the specific function to get the job done. These work areas can now vary in size, height, and aesthetics to suit. This does not change the core of creating an engaging workplace, but ensures we are at work with a purpose.
IDS: What is the most important thing you have learn from this experience?
SDI: The one most important thing I have learned from this is that we should focus on what matters most, the people around us. We should be grateful and celebrate what we can create and achieve if we do it together.
This post originally appeared on IDS Toronto's blog, it has been re-posted with permission.
Related
How a Team Mentality Benefits Your Project

(Part 1- Contractors + Consultants) This is where it might start to sound very Utopian, but if you stick with me, you'll see why a team environment gives you a better project and a ...

What We Really Do: Drawings Edition

Sure, you need drawings for a renovation (or maybe you didn't know that?), but what are they really? Ok, so I'm going to risk telling you the secret in the beginning, but here ...

What to ask before hiring an Interior Designer

Here at Sanura Design we love educated clients- and curious clients. An integral part of our process is ensuring our clients have all the information they need- and that includes k ...