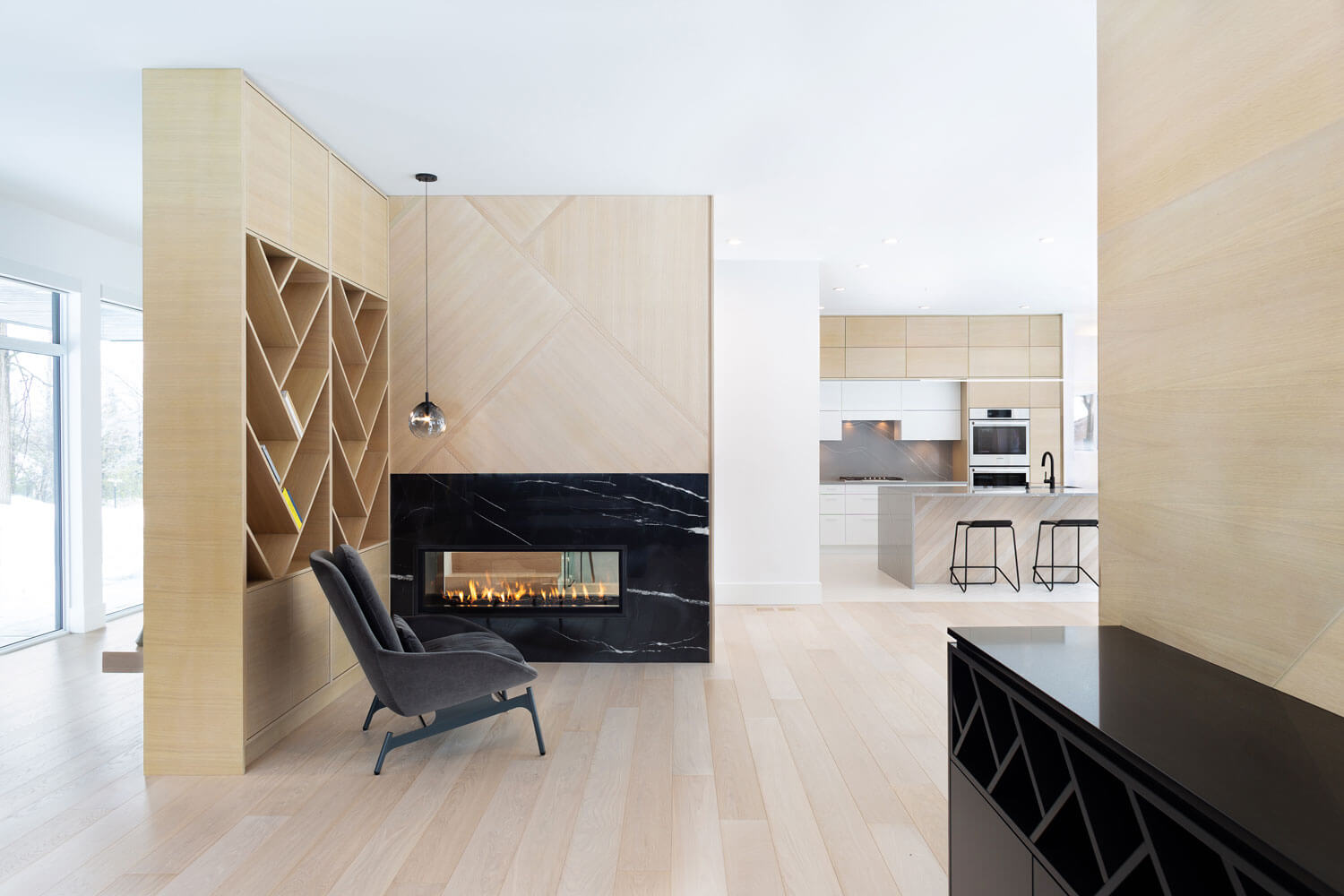 Dark and light mingle in this modern residence
When this prime lot in a busy Ottawa neighbourhood became available, an astute developer snapped it up, envisioning a luxury home designed with a minimalist aesthetic, superior millwork, and an elegant bearing throughout. The developer engaged the interior design team to bring their vision to life, and make use of the existing grand footprint, incorporate a modern aesthetic and technology, and ensure functionality and flow.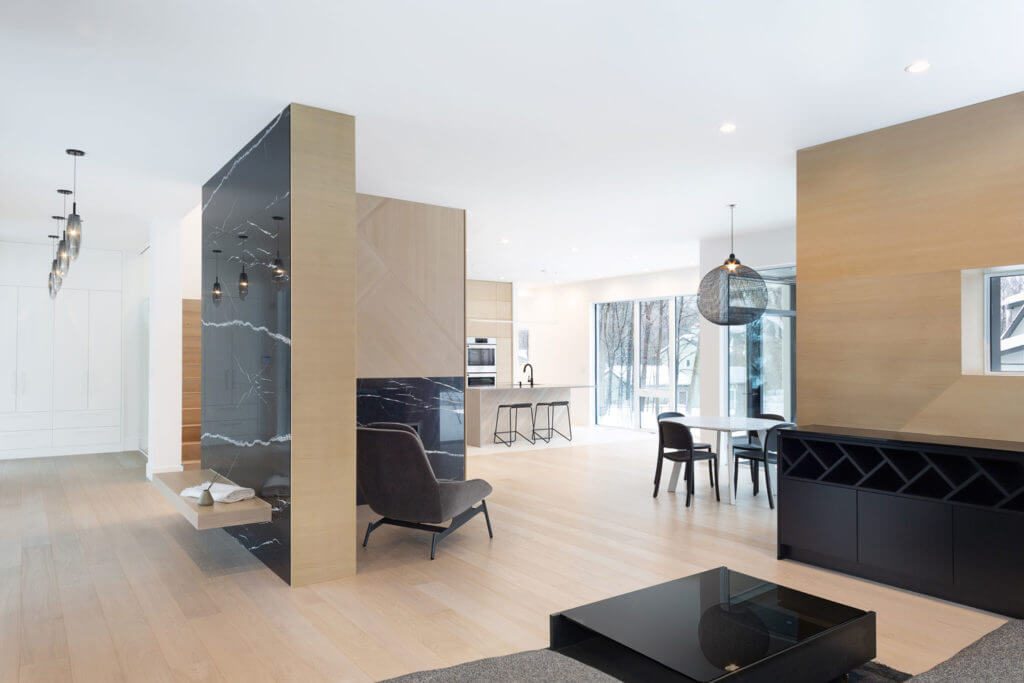 Interior Designer: Serina Fraser, ARIDO
Design Firm: Clear Interior Design
Project Photographer: Urzula Muntean Photography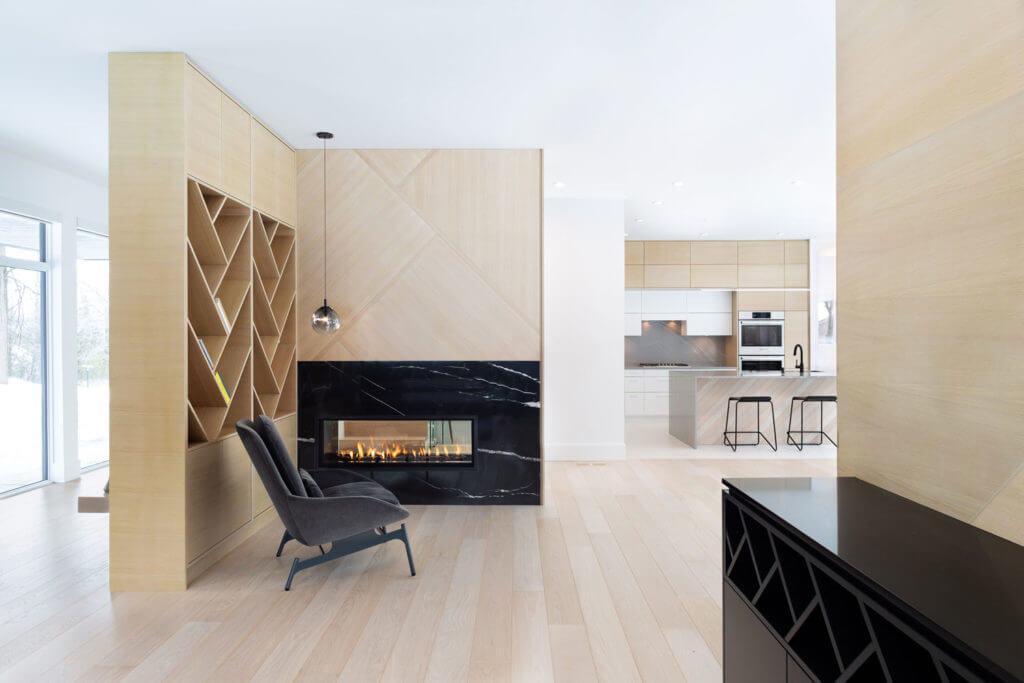 This upscale neighbourhood is known for its sweeping lots, with grand houses set well back from narrow laneways, surrounded by mature trees and gardens. To attract potential buyers, the client requested a design that would respect the neighbourhood's history while being firmly rooted in the present. A Zen aesthetic, superior finishes, and integrated technology were all must-haves.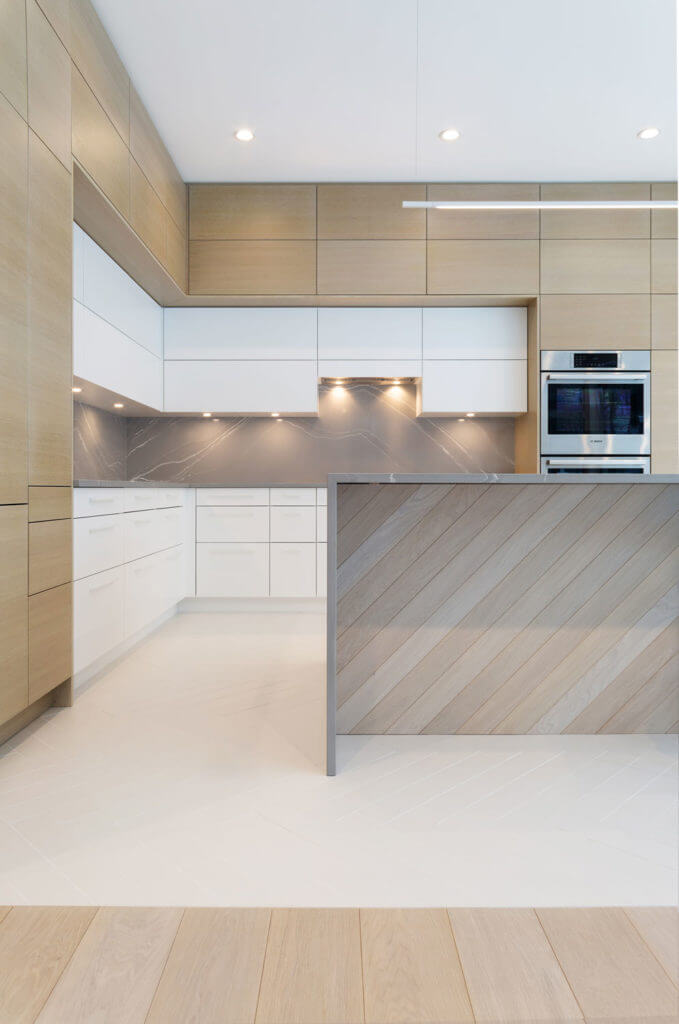 Upon entering, the foyer and dining area are separated by an L-shaped divider that forms a central core in the open plan. On one side, a sleek bench provides a welcoming seat in the entryway, and on the other, a double-sided fireplace creates a cozy nook. This core promotes a natural flow between the kitchen, dining room, and living room.
These spaces laid down the Zen palette that combines white oak floors and millwork with a neutral foundation of greys and whites. The kitchen has a ton of storage options with cabinetry that reaches the impressive ceiling heights. With that in mind, custom millwork and furnishings were designed to be scale-appropriate in the calming white oak.
The main-floor fireplace divider is a bold statement against the white oak, clad in black marble to boost drama within the calm space. The designers repeated these bold black finishes in the bathrooms, adding a punch of drama to the small spaces.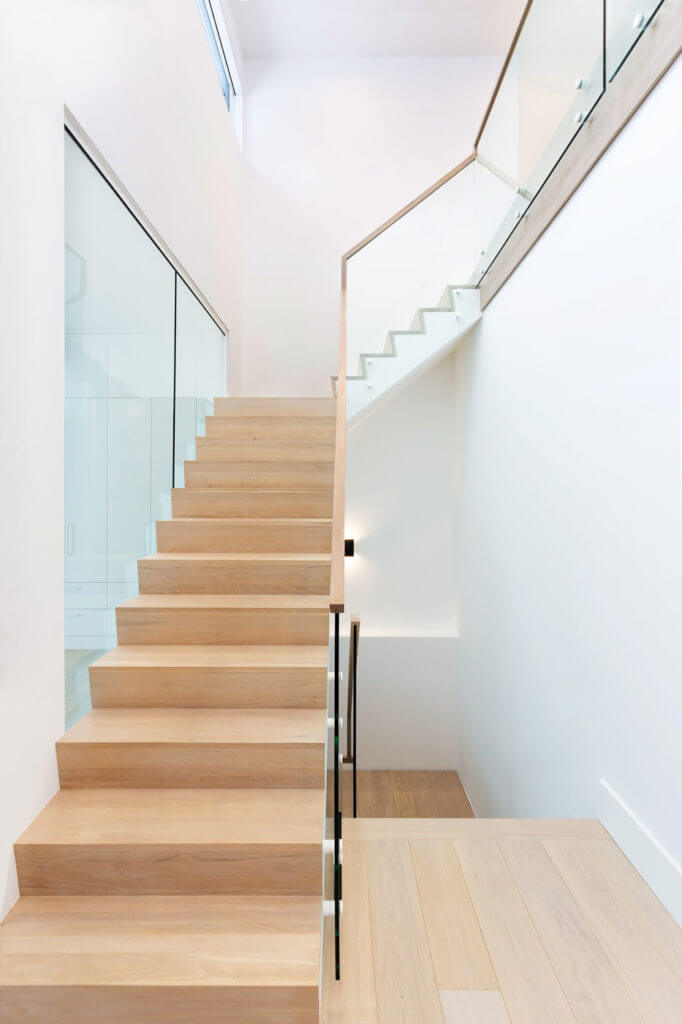 With a modern edge, the staircase is simultaneously a focal point and blends into the surroundings. The riser, tread, and stringer extend the Zen palette, while a side view reveals the separation between the two key volumes and the graceful connection between the glass rail and stringer. Additionally, lush velvet drapery and textured accent walls are complimented by simple wall planes, revealing a richness amid a minimalist canvas.
Technology is integrated seamlessly throughout the design. Lighting, window treatments, temperature controls, security systems, and efficient, tech-forward devices are coordinated throughout to establish a secure, sustainable home.
The success of this sophisticated residence has resulted in an alteration to the developer's business model to focus solely on custom high-end homes
Related
What to ask before hiring an Interior Designer

Here at Sanura Design we love educated clients- and curious clients. An integral part of our process is ensuring our clients have all the information they need- and that includes k ...

Cooling Off In The Hot Days Of Summer

You're hot, you're sweaty. What are you going to do for relief? Other than the obvious answers – hang out by the pool, at the mall with igloo temperatur ...