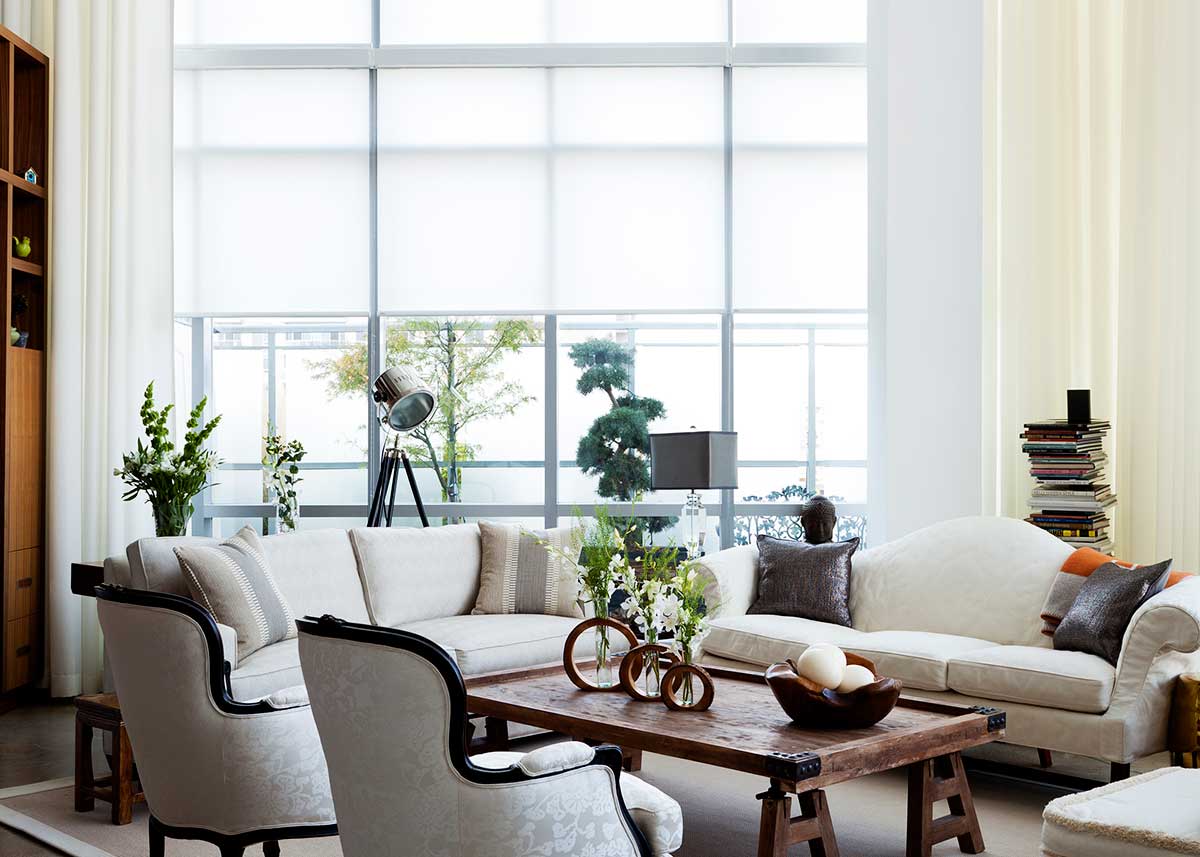 Downsizing let this Toronto mom build the loft of her dreams
The kids are off to college, starting their careers and their own lives, leaving behind the family-sized home that's served its purpose but is no longer of much use. So, what's the point of keeping this large home?!
Jan Brown, Principal Designer at c3d Design found herself in this very situation in 2013. Her kids had flown the coop and it was time to move the once "Basement Design Studio" to its own dedicated location and downsize her own dwelling space in the process. Meghan Kennedy of Kennedy Sisters Team (Royal LePage) assisted Jan in finding this two-storey corner loft unit in vibrant Bloor West Village. The unit consists of a wonderfully-sized kitchen, large living space, two bedrooms, study, loft, and two bathrooms. It fit all the criteria Jan was looking for and she decided to make the move.
One of the main features Jan wanted in her new space was a polished concrete floor. We did this by removing the existing engineered hardwood floors. This was a sleek and contemporary look that could really work well, creating a great juxtaposition with the more traditional forms and textures of her existing furniture. This also made sense, so Jan wasn't purchasing new furniture for every space and meant she could keep some of her treasured antiques.
We built walnut millwork framing the kitchen area, allowing for extra storage space as well as open shelving to showcase Jan's collectibles from her travels. The walnut finish was carried through to the lower millwork to provide a sense of warmth in the space. Jan loves to cook, so we went for an affordable quartz product from Caesarstone that would be durable and easy to maintain. We introduced a custom backsplash which was a combination of onyx mosaic from Cercan Tile and marble subway tiles from Saltillo Tiles which added notes of femininity and luxury to the kitchen without having to break the bank.
We showcased the two-storey windows flanking the living room with a gauzey soft wool drapery. We love the look of mixing various pieces in the same colour and shifting textures – it creates a cozy setting yet allows for more than enough seating when hosting a party or when the kids are back in town for the weekend. While the ground floor living space remains more of a cocktail lounge and hang-out space, the upstairs loft space was transformed into an intimate TV room for more quiet relaxation.
It is crazy to think almost seven years have passed and this space still exudes beauty and functionality. The kids love this city getaway and Jan loves this space she calls home!
Related
ARIDO Award: Elevator Cabs

The challenge of this elevator cab redesign was to create a mobile portal between a well-aged ground floor lobby that would seamlessly integrate with each of the floors above. Category: DISTINCT Inter ...