IS RETIRED MEMBERSHIP RIGHT FOR YOU?
IS RETIRED MEMBERSHIP RIGHT FOR YOU?
Published on: Nov 07, 2019
If you have permanently retired from interior design and are no longer practicing, but would like to remain involved with the organization, you may want to consider Retired Membership. Retired Members of ARIDO are members who have been Registered Members but are permanently retired from the practice of interior design.
The only designation Retired members may use is the designation "Retired Member, ARIDO" following their name.
As a Retired member, you may not vote at the ARIDO AGM or Special Meetings of the Association. You are not required to complete PD, and you may not work in any capacity related to interior design, i.e. consulting on projects, giving professional advice, etc.

More information on the Retired Membership Category is available in the ARIDO Membership By-Law.
Complete your Retired Membership Application in the Membership Gateway.
Step 1) Log in with your email address and password. Click on 'Memberships' in the gray box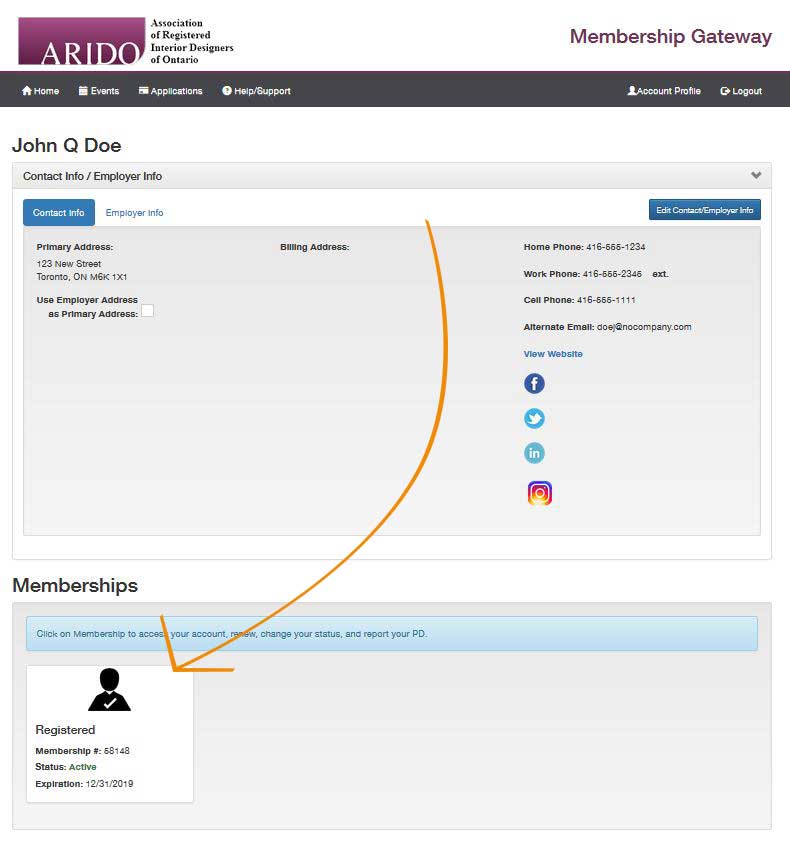 Step 2) Click on 'Registered Retirement Application'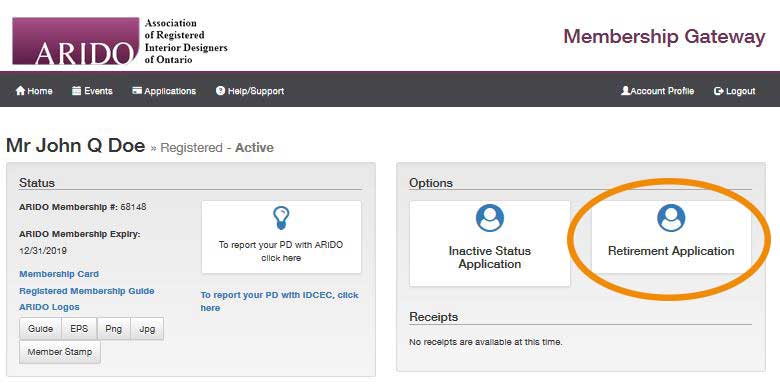 Step 3) Complete the Application with your information.