News
IS INACTIVE MEMBERSHIP RIGHT FOR YOU?
Published on: Nov 07, 2019
If you're a Registered or Intern Member expecting to take professional maternity/paternity, study, or illness leave in 2021, you may want to consider ARIDO's Inactive status of Membership.
Inactive Membership status might be right for you if:
you are in good standing with ARIDO at the time of your Inactive application
you will not be engaging in the practice of Interior Design by reason of:
- maternity/paternity leave
- returning to school to upgrade your skills related to design or running a business
- long-term illness or injury
- or other reason approved by the ARIDO Registrar
During your year of Inactive Membership, you are not permitted to engage in the practice of interior design or use any Association designation, e.g. 'Intern/Registered, ARIDO' or the title Interior Designer for Registered members. You are also not entitled to vote at the AGM or Special Meetings of the Association, or hold an elected office in the Association e.g. ARIDO President, ARIDO Board of Management etc.

You must pay the required Inactive Membership dues and consult with your insurance company on the status of your professional liability insurance during this inactive period. You may be required to maintain this insurance for the protection of your clients or the Public.

Inactive Membership is detailed in the ARIDO Membership By-Law.
Apply Now in the Membership Gateway:

Complete your Inactive Membership Application now in the Membership Gateway.
Step 1) Log in with your email address and password, then click on your membership in the gray 'Memberships' box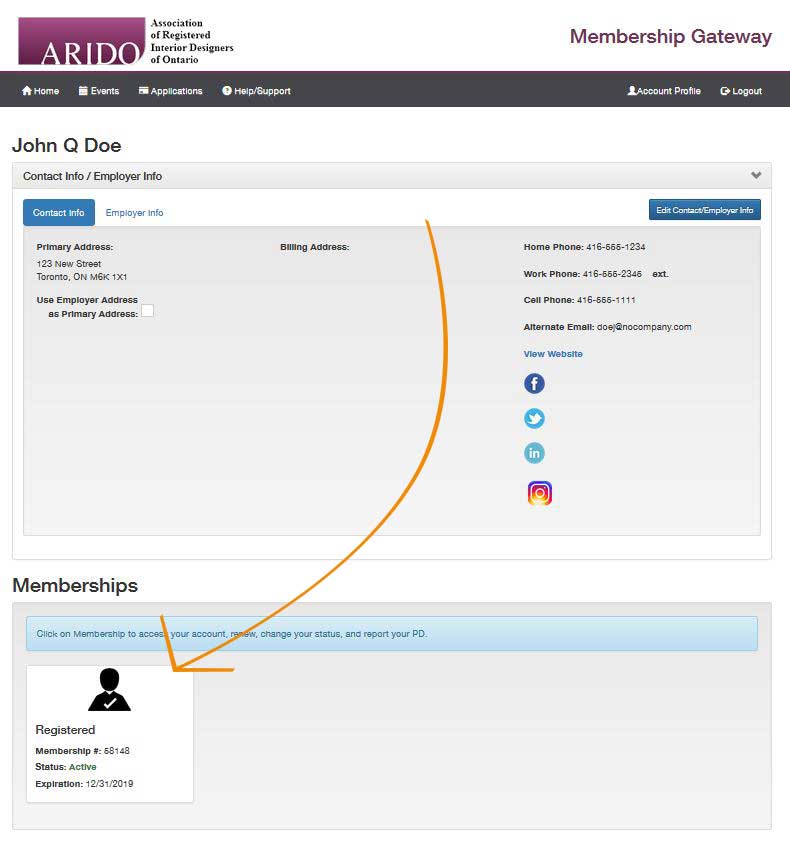 Step 2) Click on 'Registered/Intern Inactive Status Application'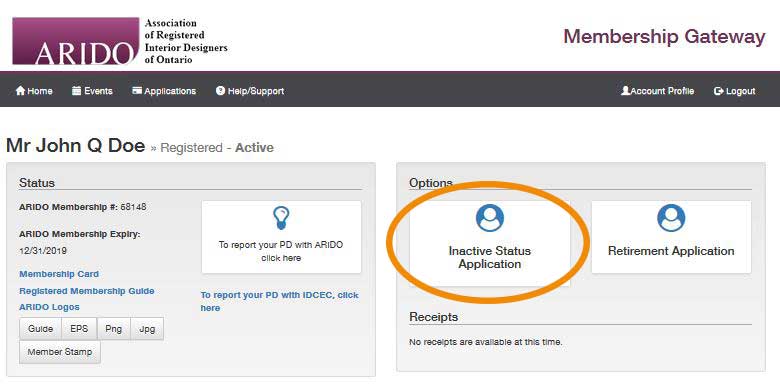 Step 3) Complete the Application with your information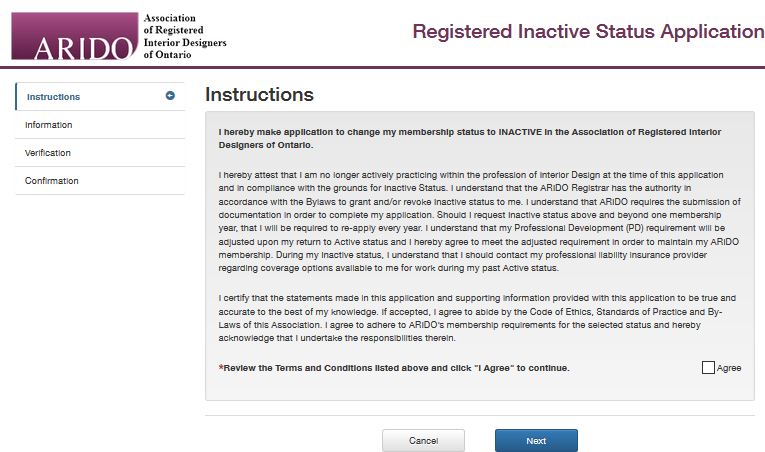 Title photo via Unsplash.