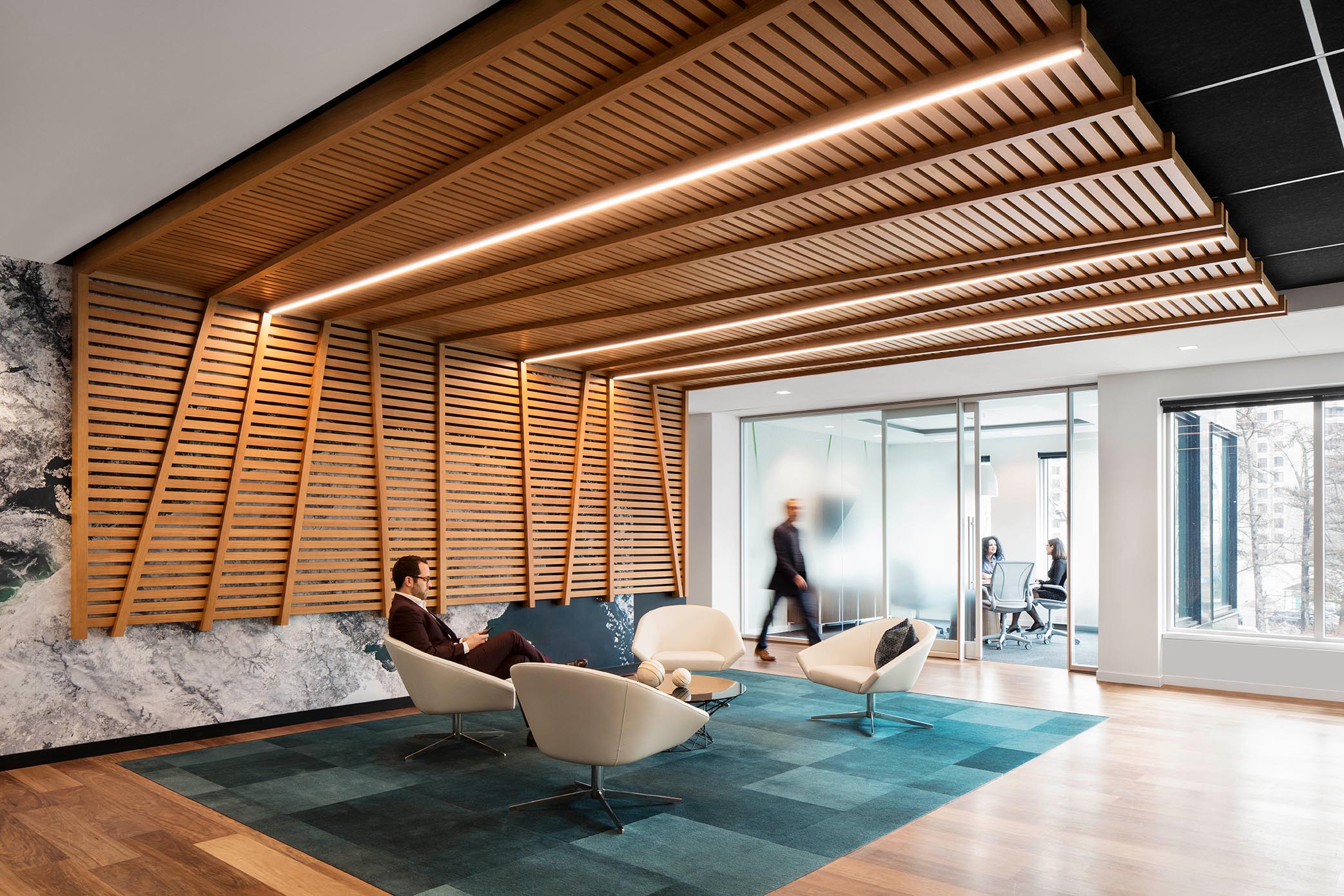 How Quebec City's topography inspired Deloitte's downtown offices
In 2016, Deloitte Canada unveiled their new workplace strategy in their redeveloped tower in Toronto's financial district.
Interior Designer: Julie Chan, ARIDO
Interior Design Team: Melissa Beresford, ARIDO
Design Firm: Deloitte
Joint Venture: Lemay Michaud Architect
Photography: Adrien Williams
Their new approach, called Orbis, has touched each of their office spaces in the country, and in January 2018, their Quebec City location received its refresh. The goal of the project was to implement Deloitte's national Orbis workplace strategy while creating a strong identity that reflects the geographical history and vitality of la vieille capitale.
The topography of Quebec City informed the design, mainly the hills and stairways that connect neighbourhoods together. These iconic heritage elements were used as inspiration in the office design, linking the upper town and lower town, a passage between historically wealthy and working-class neighbourhoods.
The palette of finishes for the main floor is inspired by the color of the upper town: green of oxidized copper roofs, gray of stone buildings, and blue of the river. The lower town inspired the lower floor palette: ochre and earth tones of painted buildings, and orange of the stone from the battlements.
The layout had to address Deloitte's request that the reception area have ample room to host events. In the work areas, furnishings adaptable for individual and collaborative work were developed in accordance to Deloitte's established standards. The cafes, located on each of the two floors, display custom murals that reflect the duality of the city. The upper level graphic evokes the history and built heritage of Quebec City while the lower level mural incorporates the youthful energy of summer concerts held on the Plains of Abraham.
Related