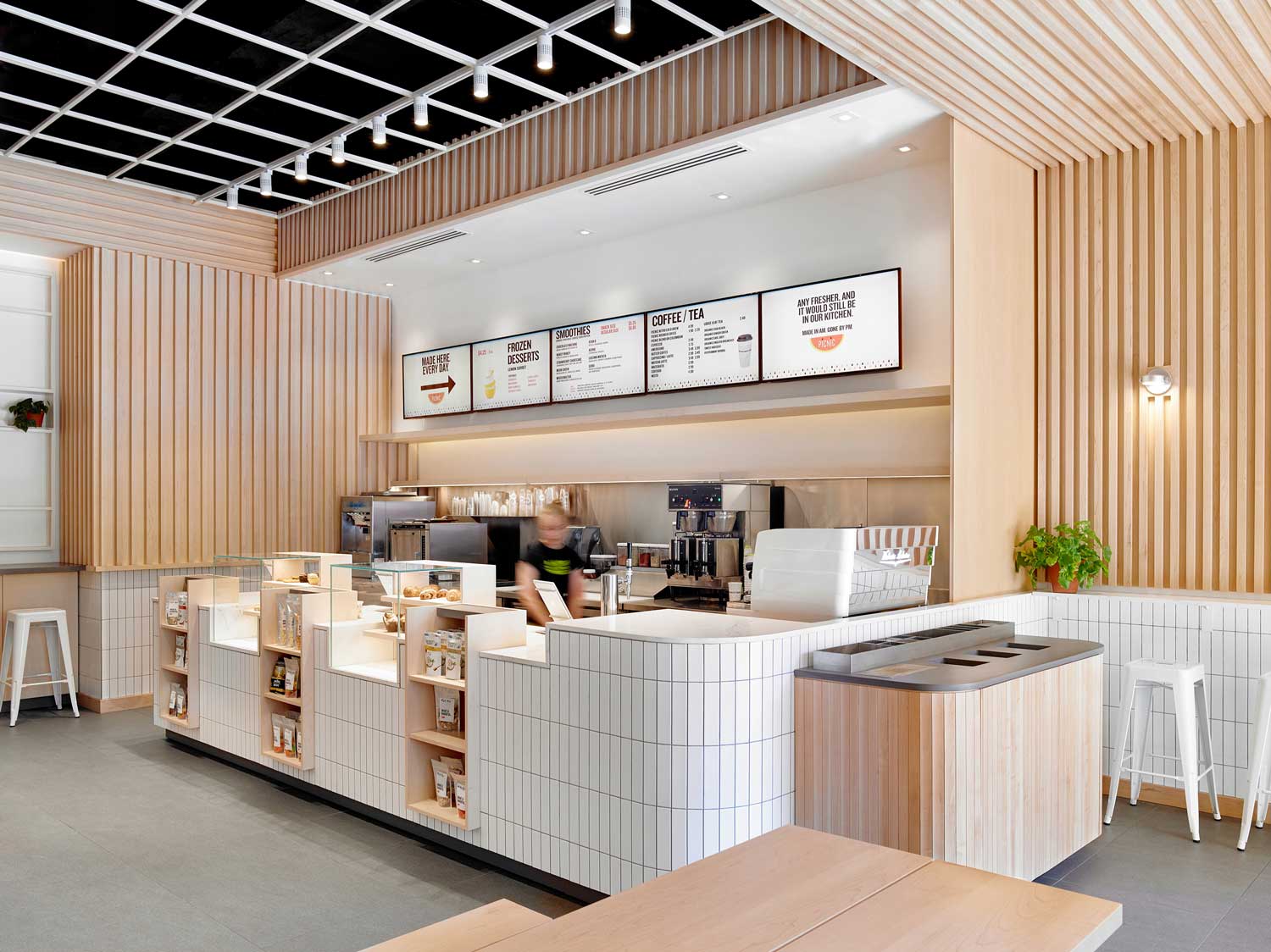 Interior design is key to expressing the brand experience
The design for Picnic Food's first street-front shop had to reference previous iterations, in subterranean concourses, in a refreshed experience.
Interior Designers: Ashley Rumsey, ARIDO; Stanley Sun, ARIDO
Design Firm: Mason Studio
Design Team: Marti Hawkins, Intern ARIDO
With more expansion in mind, an adaptable design needed features that would be both easily replicable as well as physically identifiable as key symbols of the brand experience. Repeated linear woven wood textures recall textiles commonly associated with picnics and become an iconic design element for future locations. The communal dining table returns on a trestle base while the lime and watermelon brand colours are present via with greenery in terracotta pots.
Related
ARIDO Award: Elevator Cabs

The challenge of this elevator cab redesign was to create a mobile portal between a well-aged ground floor lobby that would seamlessly integrate with each of the floors above. Category: DISTINCT Inter ...

ARIDO Award: The Hive

The first of its kind in Canada, this 3D printed masonry wall is the result of a collaboration between design professionals, students, and faculty at an Ontario university. Category: CRAFT Interior De ...

ARIDO Award: Florette Restaurant + Bar

While interior designers traditionally aim for perfection in their projects, this design team chose to highlight the imperfect, comforting aspects of this new restaurant space on Toronto's Queen Str ...