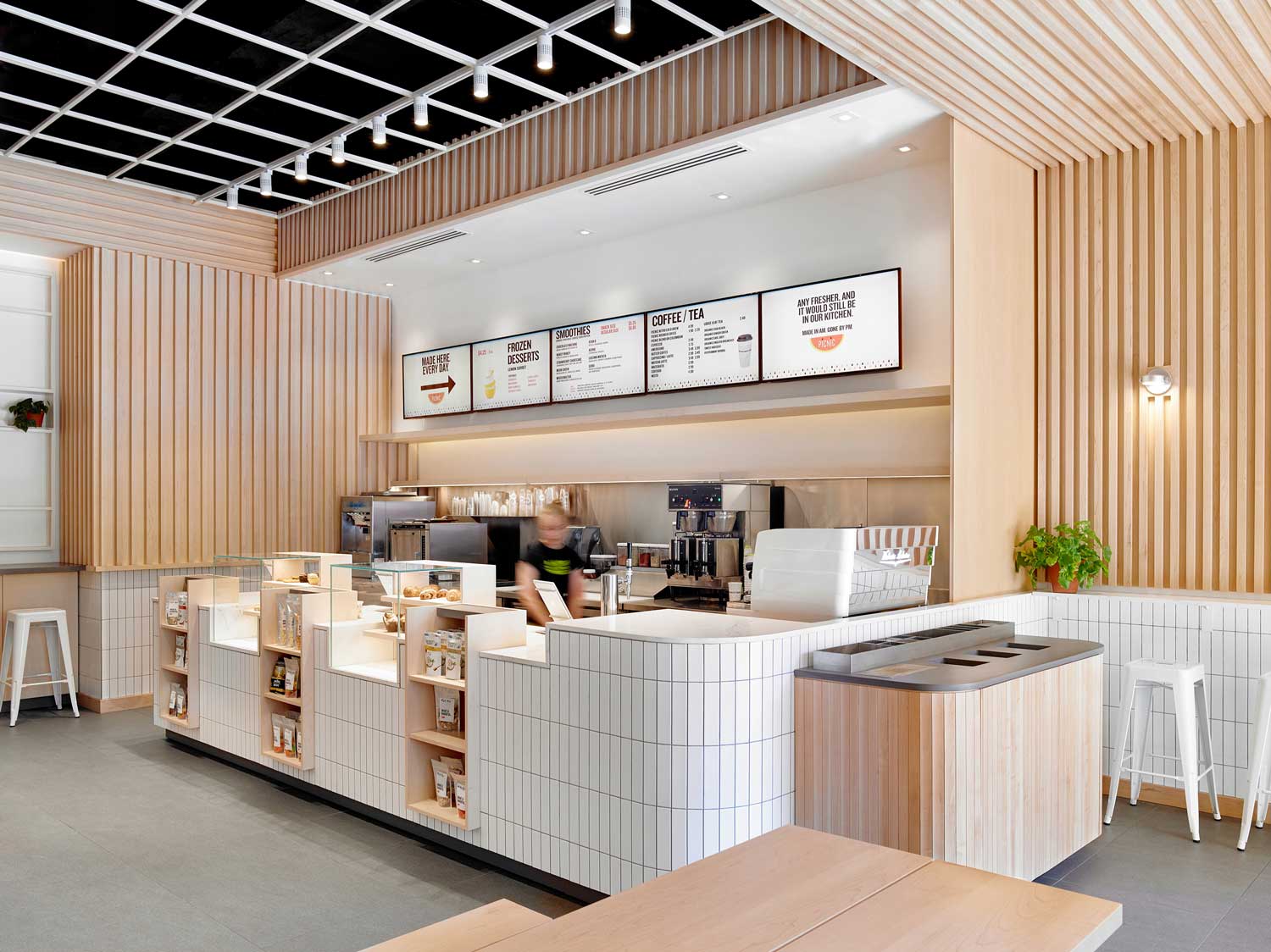 Interior design is key to expressing the brand experience
The design for Picnic Food's first street-front shop had to reference previous iterations, in subterranean concourses, in a refreshed experience.
Interior Designers: Ashley Rumsey, ARIDO; Stanley Sun, ARIDO
Design Firm: Mason Studio
Design Team: Marti Hawkins, Intern ARIDO
With more expansion in mind, an adaptable design needed features that would be both easily replicable as well as physically identifiable as key symbols of the brand experience. Repeated linear woven wood textures recall textiles commonly associated with picnics and become an iconic design element for future locations. The communal dining table returns on a trestle base while the lime and watermelon brand colours are present via with greenery in terracotta pots.
Related
ARIDO Award: ShadowBox

ShadowBox was designed as a blank canvas that perfectly captures the elusive play of light and shadow on the interior's walls, and reveals the juxtaposition and contrasts between the architect ...

ARIDO Award: 99 Gerrard

The design challenge at this outdated yet exceptionally located building with a mash-up of parking, retail, and an anonymous office tower was to turn it into the most sought-after rental address in do ...