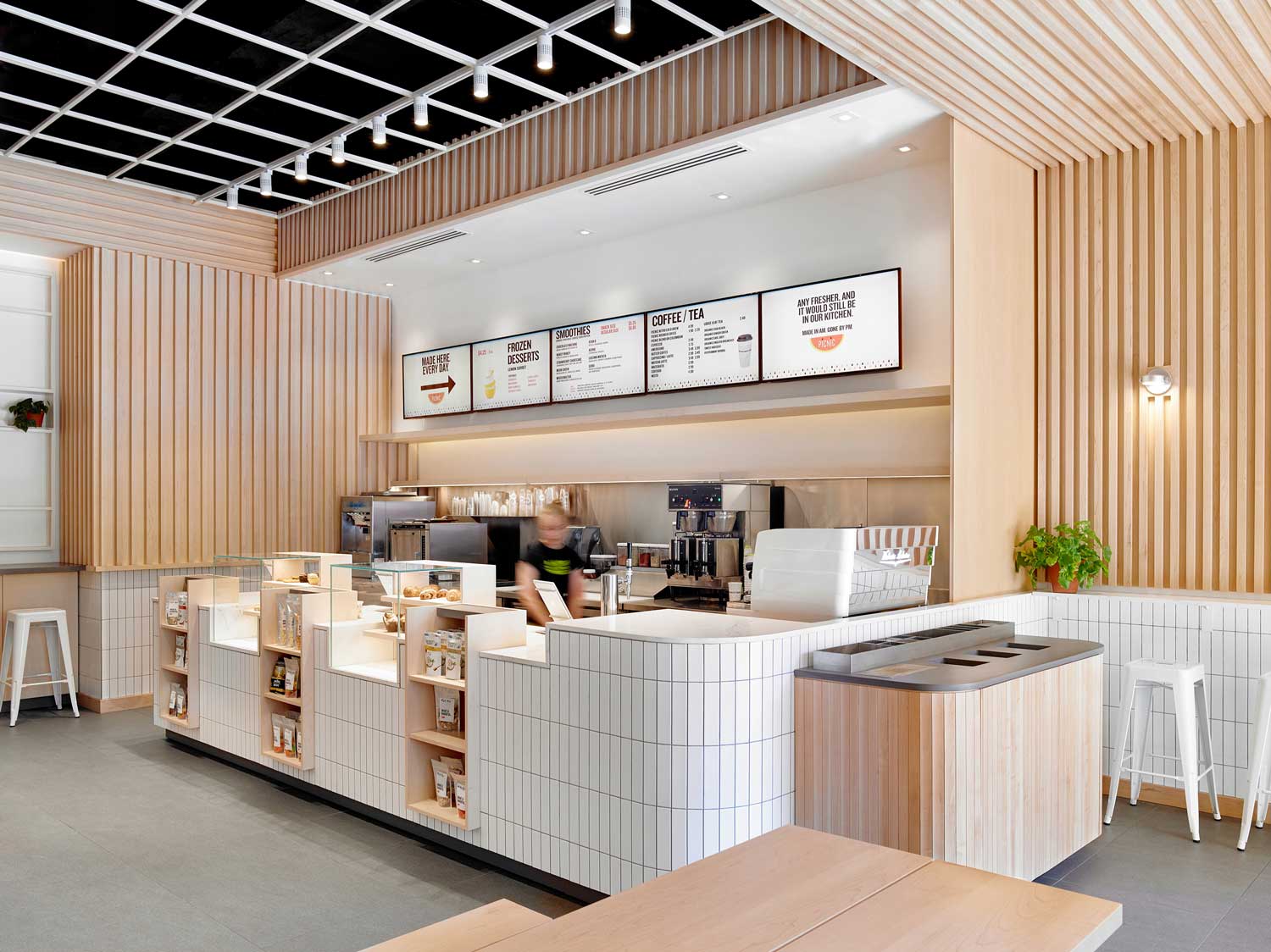 Interior design is key to expressing the brand experience
The design for Picnic Food's first street-front shop had to reference previous iterations, in subterranean concourses, in a refreshed experience.
Interior Designers: Ashley Rumsey, ARIDO; Stanley Sun, ARIDO
Design Firm: Mason Studio
Design Team: Marti Hawkins, Intern ARIDO
With more expansion in mind, an adaptable design needed features that would be both easily replicable as well as physically identifiable as key symbols of the brand experience. Repeated linear woven wood textures recall textiles commonly associated with picnics and become an iconic design element for future locations. The communal dining table returns on a trestle base while the lime and watermelon brand colours are present via with greenery in terracotta pots.
Related
9 tips for Resilient Restaurants

2020 has taught us all a lot of tough lessons—even ones we couldn't have possibly prepared for. When it comes to restaurant owners, one of the biggest takeaways from 2020 is the importance of havi ...

This gorgeous house has so many dream home features

When the client approached us for the interior design of their new-build residential project they had one clear request: an industrial style family home inspired by New York lofts and warehouses. Inte ...