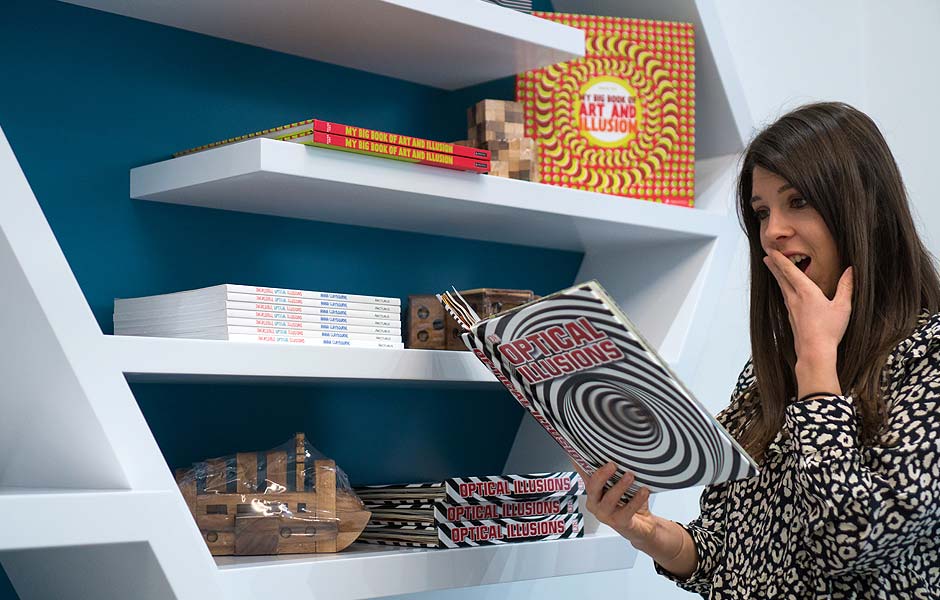 Portage Design Group creates an Insta-ready exhibit space based on the principle of fun
The Museum of Illusions was opened in late 2018 and is the biggest permanent tourist attraction to open in Toronto since Ripley's Aquarium in 2013. Located at 132 Front St. East the space is more of an interactive art-gallery and exhibit space than a traditional museum.
Interior Designer: Nick Goddard, ARIDO
Design Firm: Portage Design Group Inc.
There are eight major exhibit rooms such as The Vortex, The Ames Room and the Infinity Room as well as over 70 themed installations ranging from toy displays to visual perspective art.
The first Museum of Illusions opened in Zagreb, Croatia in 2015 and was discovered by our client while on her annual summer vacation. Being of Croatian descent and knowing a good thing when she saw it our client quickly secured the rights for all of Canada and set about the process of finding a location in Toronto. After several frustrations, a 4,500 square foot ground floor retail suite became available in a former condo showroom.
The European franchisors provided specific details about the kit of parts that make up the installations. These are basically the same in each location worldwide. Portage Design Group was retained to provide drawings for Building Permit Application, space planning, coordinate local engineering firms and design services for all elements that were not exhibits.
The point of entry was a major factor in the design. The ticket counter and cash desk are housed behind a gleaming white marble slab. Retail shelving for the gift shop are custom designed, oversized hexagons. Overlapping circular pendant light fixtures provide a welcome relief from the crisp lines of the shelving and architectural context. The interior of the museum itself is a white, teal and dark grey themed thrill ride where the emphasis is not simply entertainment but also a learning experience. Each exhibit is labelled and explained so school groups, leadership seminars and team builders can provide a more comprehensive experience.
Related
ARIDO Award: School of Continuing Studies

Interior and exterior are in dialogue at York University's new School of Continuing Studies building. The interiors respond to and compliment the unique exterior geometry of the building. This strat ...

ARIDO Award: CIBC Conference and Learning Centre

A people focused approach was the starting point for this new three floor conference and learning centre in Toronto. The client needed a space where they could host executive and employee training, as ...